Hodd  is made for Hillesvåg Ullvarefabrikk and here you see how stunning it looked on model Olivia Lindtein, with make-up & hair by Nina Hjertaas Bull and jewellery by Kaja Gjedebo Design, captured by photographer Wenche Hoel-Knai at Sentralen in Oslo last December. I decided to style the a-line Hodd with my pleated culottes and a black blouse on Olivia with boots by Monica Stålvang. Wenche suggested a different background from the one we used for Ceol – the turquoise pullover – and asked Olivia to walk further down the staircase.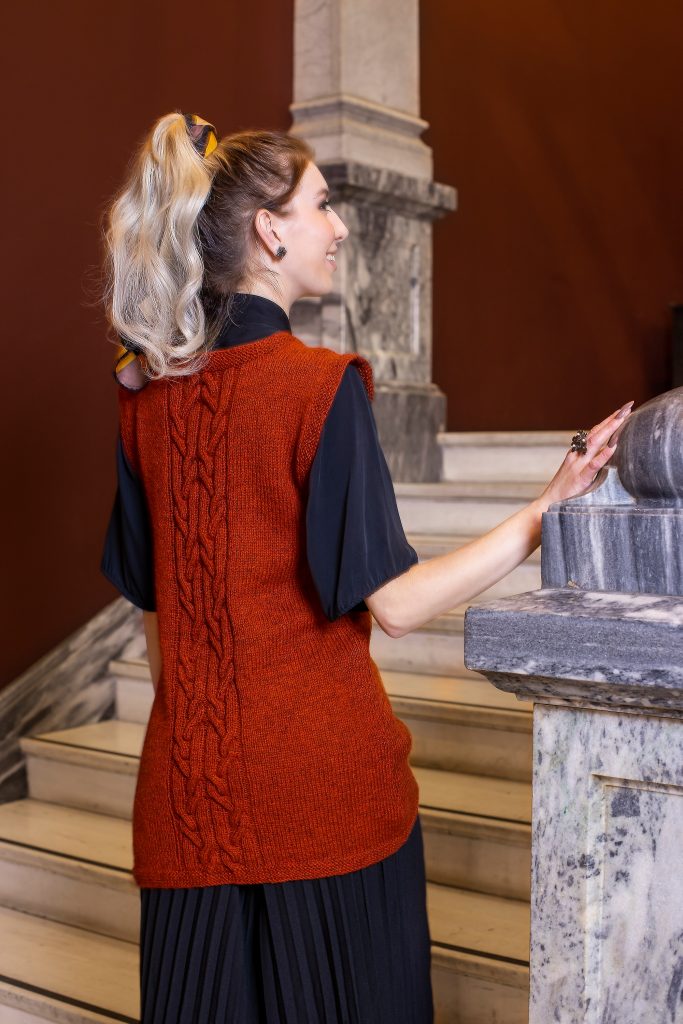 In my scarf collection I have a second hand silk scarf from London that fitted well with the terracotta colour and I gave it to Nina who suggested to tie it around a high ponytail, see the photo above.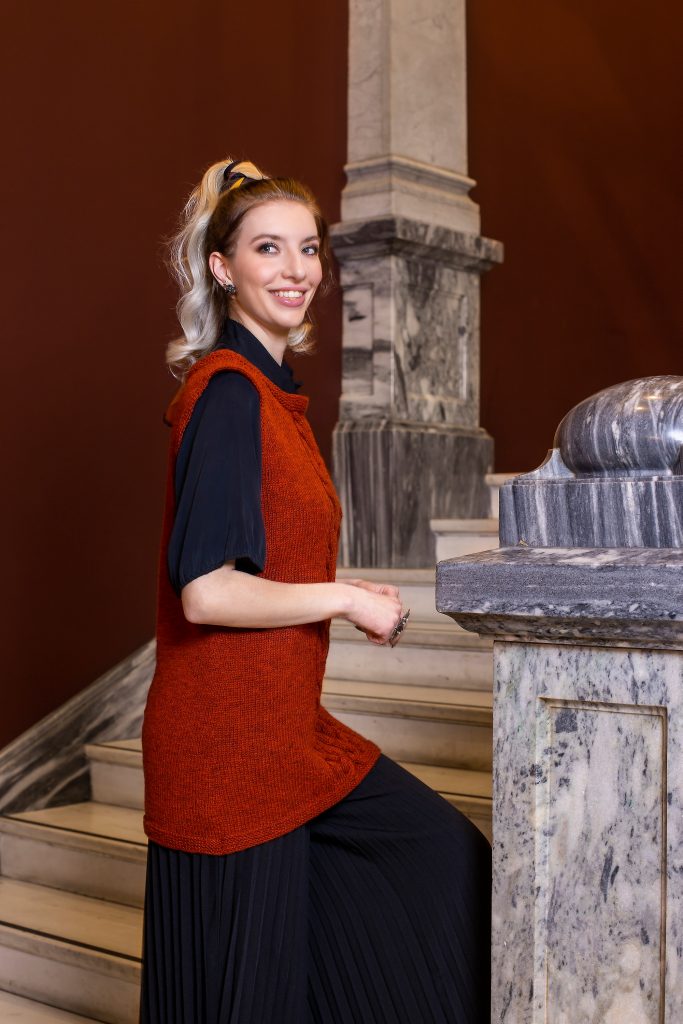 Named Hodd, Norse for hair, is this long A-line vest with two central cables that flow along both the front and the back. The vest is knitted in pieces and begins just like it ends with a garter stitch band around the crew neck as well as the armholes. Hodd is knitted in the airy Norwegian combed wool yarn from Hillesvåg Ullvarefabrikk, called Ask.
The last photo I selected is this one in which Olivia looks like to the manor born… The pattern will be available in both English and Norwegian after test knitting set to begin in August. Yarn kits with either an English or a Norwegian pattern will be available directly from Hillesvåg Ullvarefabrikk soon.