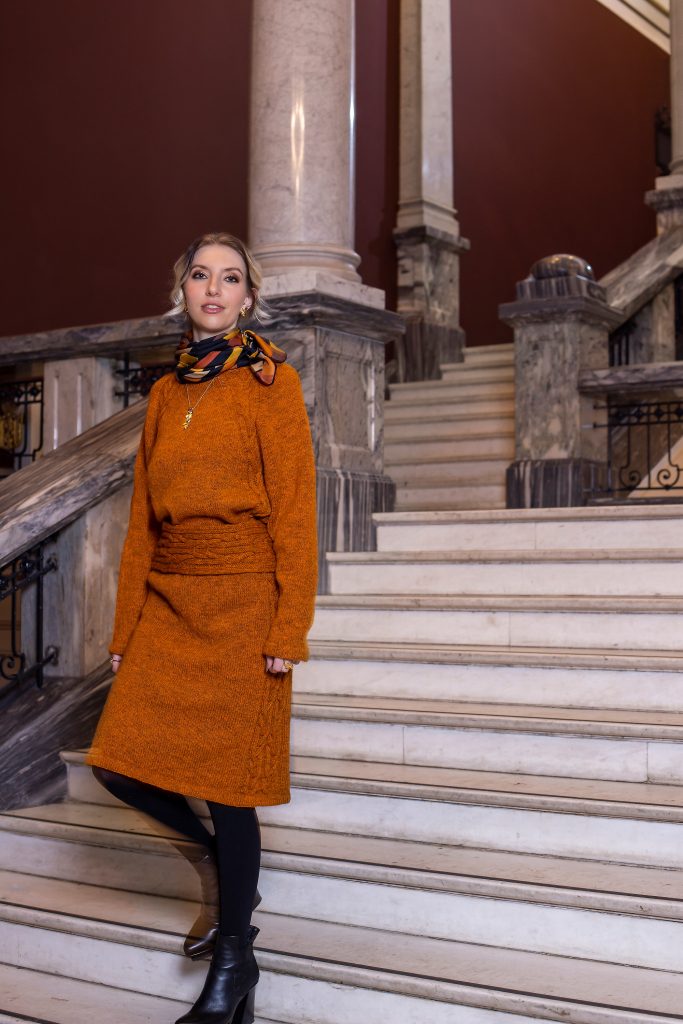 Here is how the dress Oráiste looked on Model Olivia Lindtein, with make-up & hair by Nina Hjertaas Bull and jewellery by Kaja Gjedebo Design, captured by photographer Wenche Hoel-Knai at Sentralen in Oslo last December. Named Oraisté, Irish for orange, is this seamless oversized straight dress with two cables in the side that are moved out of the armhole and continue to run along the raglan decreases to the neckline. Both the body and the stockinette sleeves are worked in the round with a hem at the bottom. Oraisté ends in an I-cord crew neckline but can be dressed up with the double cowl that can also be worn as a belt around your hips. The dress and cowl are knitted in the airy Norwegian combed wool yarn Ask from Hillesvåg Ullvarefabrikk.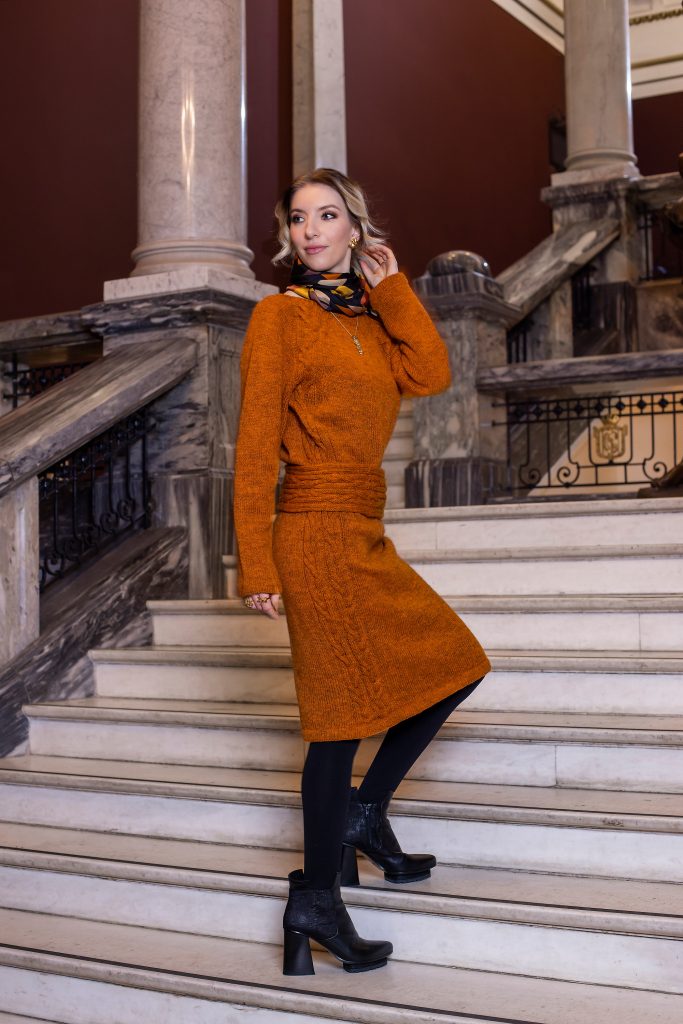 I chose to style the dress with thick black tights, boots by Monica Stålvang and a silk scarf from my collection, as you can see, in this photo of the side.
Olivia wore the dress in size S with more positive ease than me, 23 cm/9″ and she is 5'6″ tall. I have graded the dress in sizes S to 5XL, with a bottom and bust circumference of 99 to 175 cm/39 to 69″.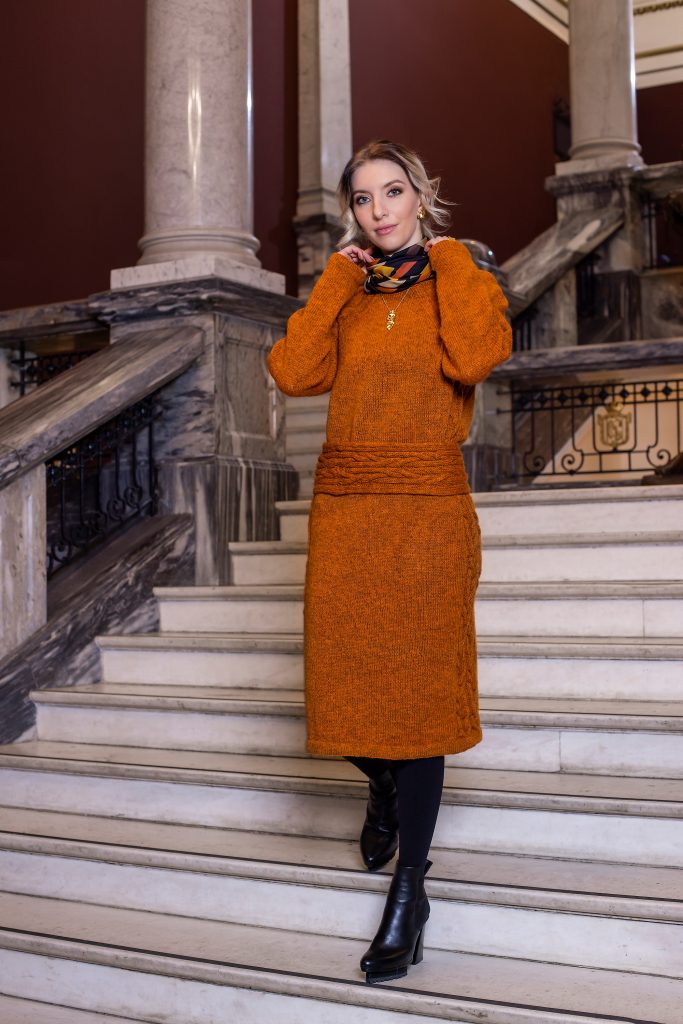 It was Wenche's idea to photograph the dress at the bottom of the stairs in the old bank part of Sentralen.
It was essential that we photograph the dress hanging loose, as well as with the cowl as a belt.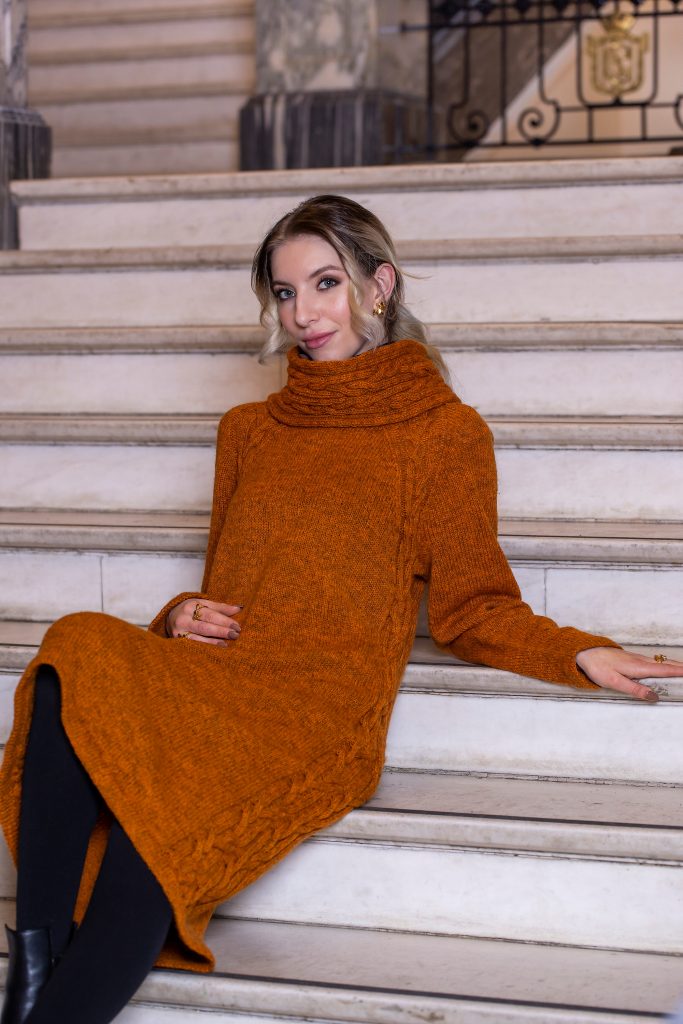 Olivia sitting down was also one of Wenche's idea, which worked really well, I thought.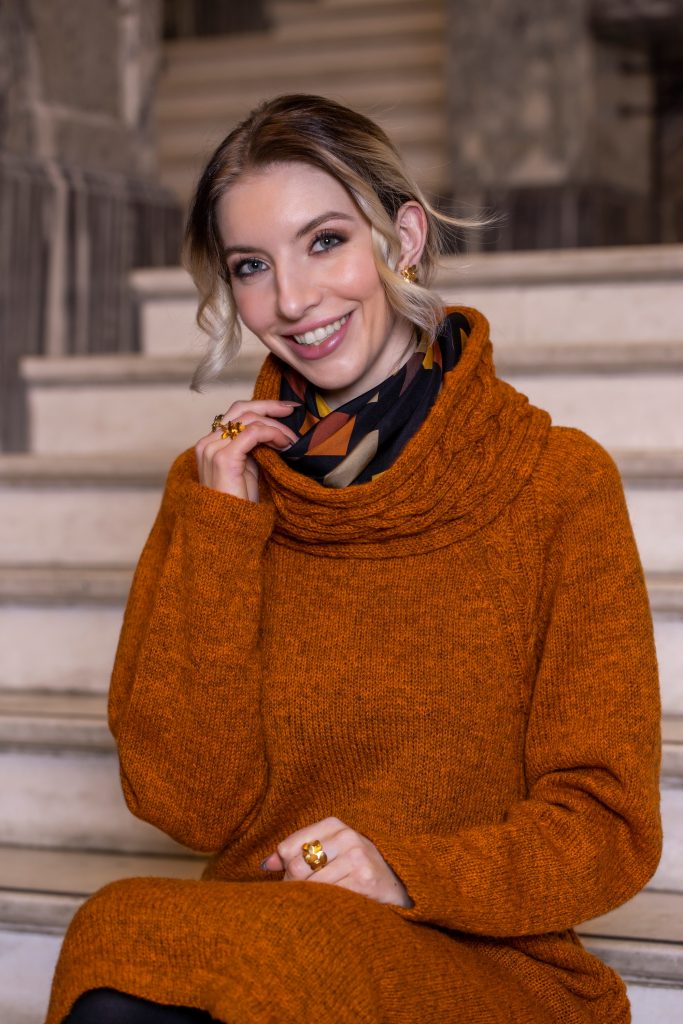 Here is the detailed photo that Wenche took showing the cowl and how the cable continues from the side along the raglan shaping. Yarn kits with an English or Norwegian pattern will soon be available from Hillesvåg Ullvarefabrikk, while the individual pattern will be test knitted in my Ravelry group starting 16th of May before release.