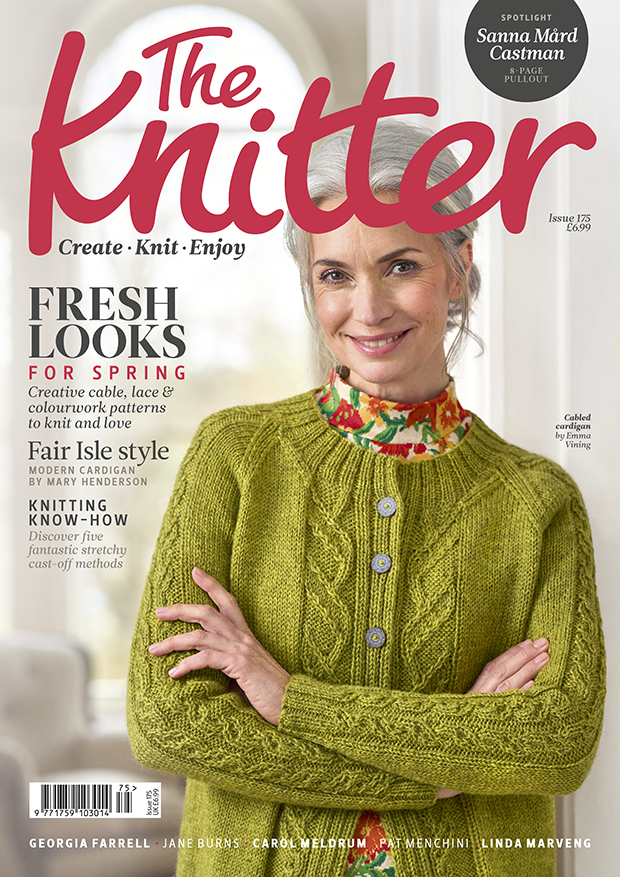 My first design made for the British magazine "The Knitter", Fulla Cardigan knitted in Felted Tweed, is published in issue 175. I sent in my design submission back in December 2020 and chose the intoxicating pastels mood board for Spring/Summer 2021 as my inspiration source. The cover design is the Kew Gardens Cardigan by Emma Vining, but my name does appear at the bottom. Below you can read the introduction to my design.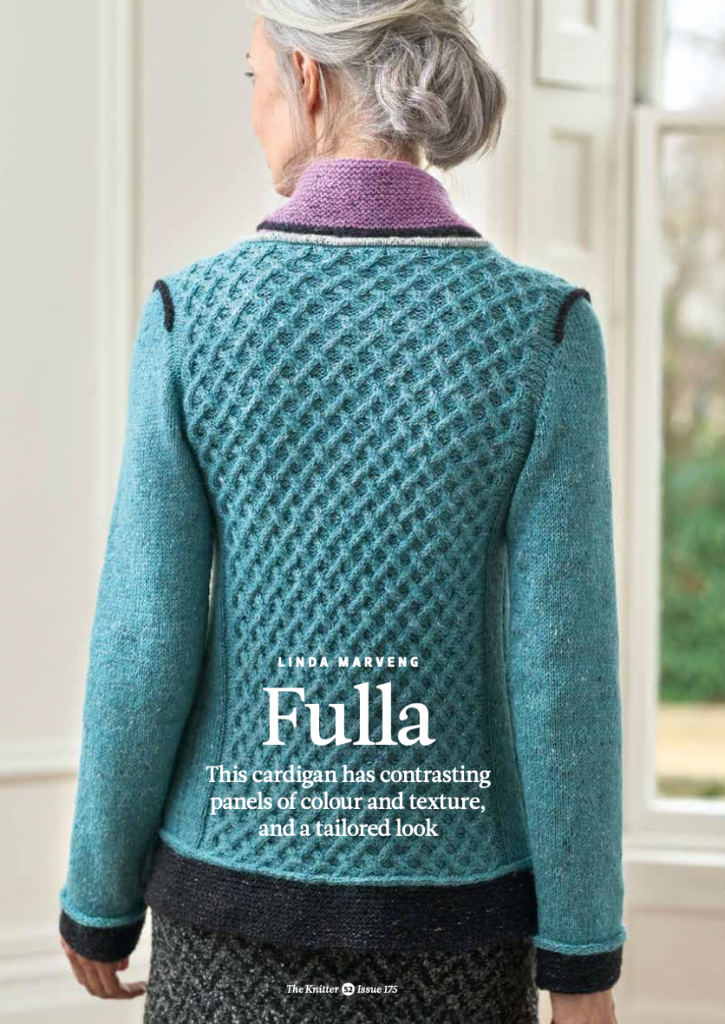 Seamless with colour blocking were my key ideas and I chose four colours: Light turquoise, lilac, black and white. Two of those colours, Fjord 218 and Heliotrope 219, were new colours in Felted Tweed hence a I had a long wait for those. Shipping from Norway to the UK during the Corona pandemic was also a lot slower than in more normal times. Hence the design was moved from one of the autumn issues to the December issue and then finally to the April issue where it fitted in with the others.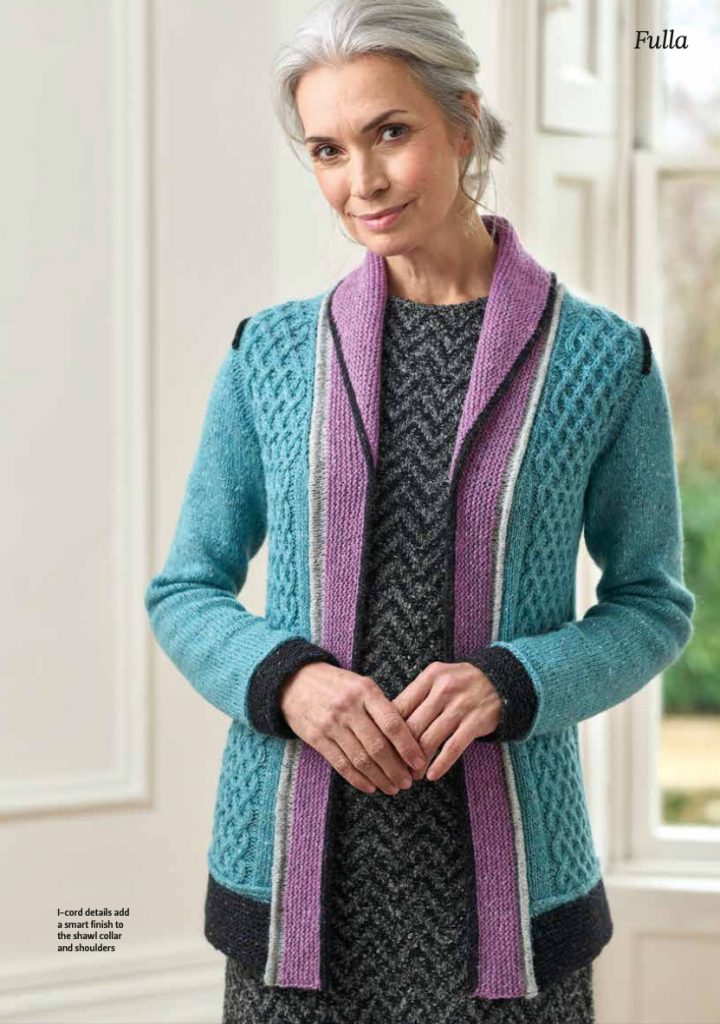 The Fulla Cardigan is worked in one piece and is seamless. Thebody is worked in one piece
up to the armholes, with a faux side seam made by a purl stitch and sides in stocking
stitch, then is divided into three parts for fronts and back. The shoulders are worked
with short rows and joined with a three-needle cast-off. The sleeves and the bottom
band are worked top down. The collar is picked up at the end; first one tuck is made
in yarn B (white), then worked in garter stitch, using yarn C (lilac), with increases at the centre back neck. The collar ends in an i-cord cast-off in yarn D (black). In addition, a decorative i-cord in yarn D (black) is worked around the top of the sleeve cap.
I have graded the pattern in sizes from XS to 5XL with a bust circumference of 82 to 150 cm/32.25 to 59 in. The Fulla Cardigan is knitted with a 22 stitches and 30 rows in stocking stitch gauge measuring 10 cm/4 in square using 4 mm/US 6 and 3.75 mm/US 5 needles.
The digital issue can be bought on Ravelry while the printed issue is on sale in selected stores and news agents around the world. In Norway you will find a copy at the larger Narvesen – I found mine at Oslo S. I will soon show you how the cardigan looks on me.