I am celebrating my birthday today and want you to join in, so I am offering 25% off all my self-published patterns in my Ravelry Store through May 8th with the code: BDAY. Pictured at the top is a detail of the Yaelle, knitted in the Hillesvåg Ullvarefabrikk, Tinde pelt wool , worn by the gorgeous Olivia Lindtein, with jewellery by Kaja Gjedebo Design, captured by Eivind Røhne.
Here are some more photos of the Yaelle design made for Hillesvåg Ullvarefabrikk. Yarn kits are available directly from them with an English or a Norwegian pattern. The individual pattern is also available in both languages on Ravelry and on LoveCrafts.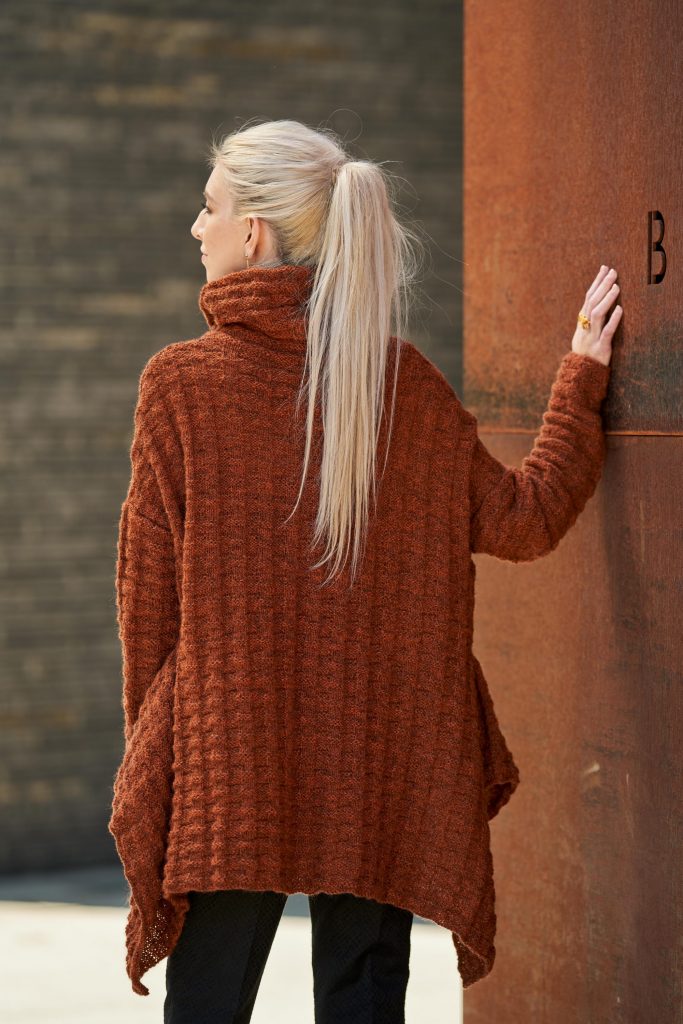 Finally, I will show you how it looks with a belt.
Thank you for buying my patterns!