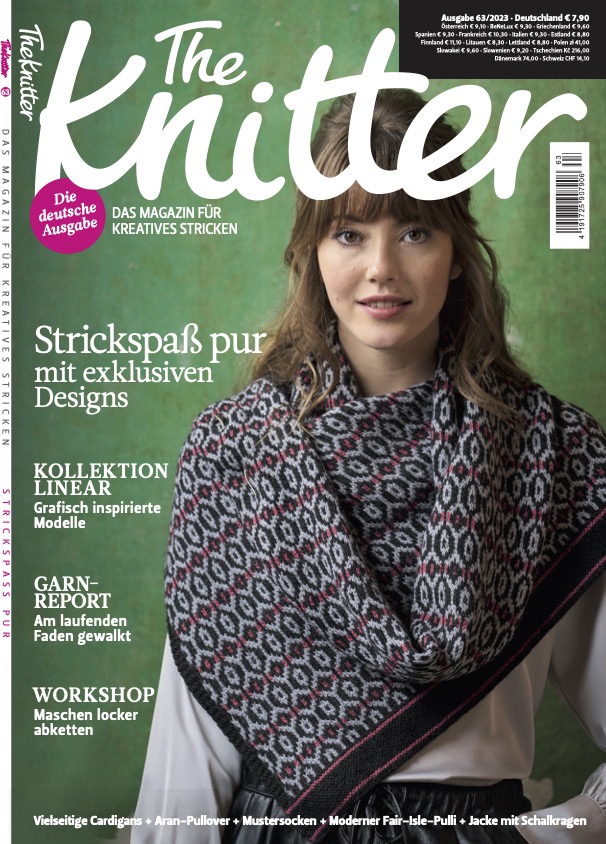 I was so chuffed to hear that my Fulla Cardigan – first published in The Knitter in the English issue 175 last year would be included in the March issue of the German issue 63. Unlike the English version the German version included a short bio on each of the contributing designers. Above you see the cover of the German issue 63. A photo of the back was also included on the editorial page, see below.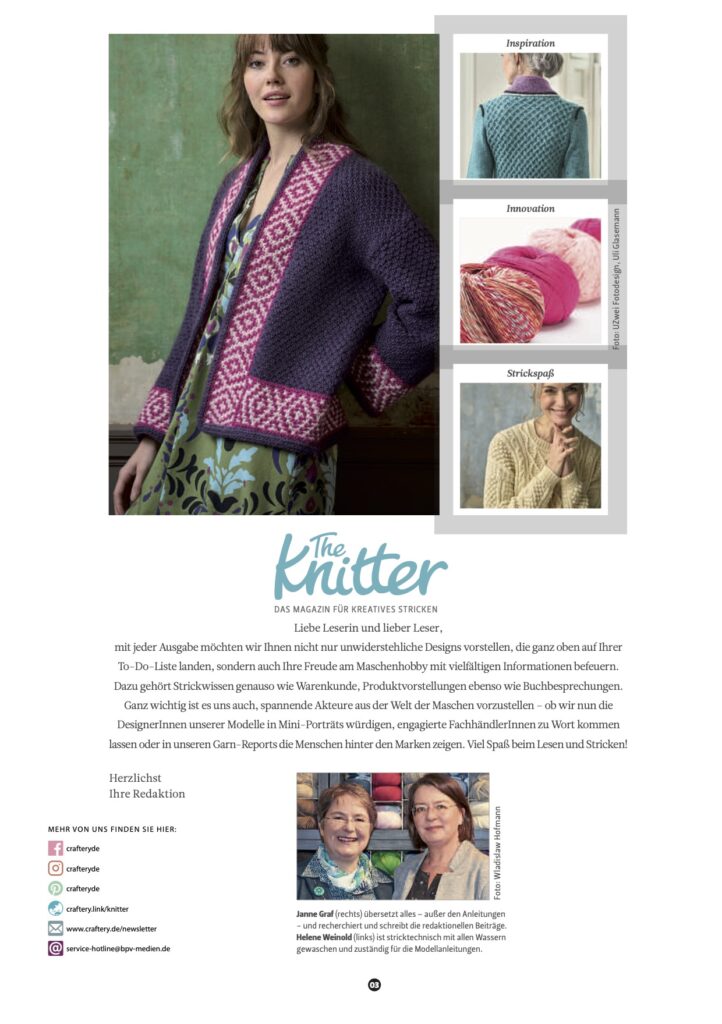 "Named for the Norse goddess, this straight seamless cardigan is adorned with cables on the body and has a shawl collar," says Linda Marveng. "As well as contrasting textures, this design uses colour blocking, with four contrasting shades of Rowan's Felted Tweed. The darkest shade is used for the bottom hem, the i-cord collar edges and for the decorative i-cord around the top of the shoulder. The lightest colour is for the collar tuck, while the last contrast colour is for the collar itself."
The cardigan is worked in one piece and is seamless. The body is worked in one piece up to the armholes, with a faux side seam made by a purl stitch and sides in stocking stitch, then is divided into three parts for fronts and back. The shoulders are worked with short rows and joined with a three-needle cast-off. The sleeves and the bottom band are worked top down. The collar is picked up at the end; first one tuck is made in yarn B, then worked in garter stitch, using yarn C, with increases at the centre back neck. The collar ends in an i-cord cast-off in yarn D. In addition, a decorative i-cord in yarn D is worked around the top of the sleeve cap.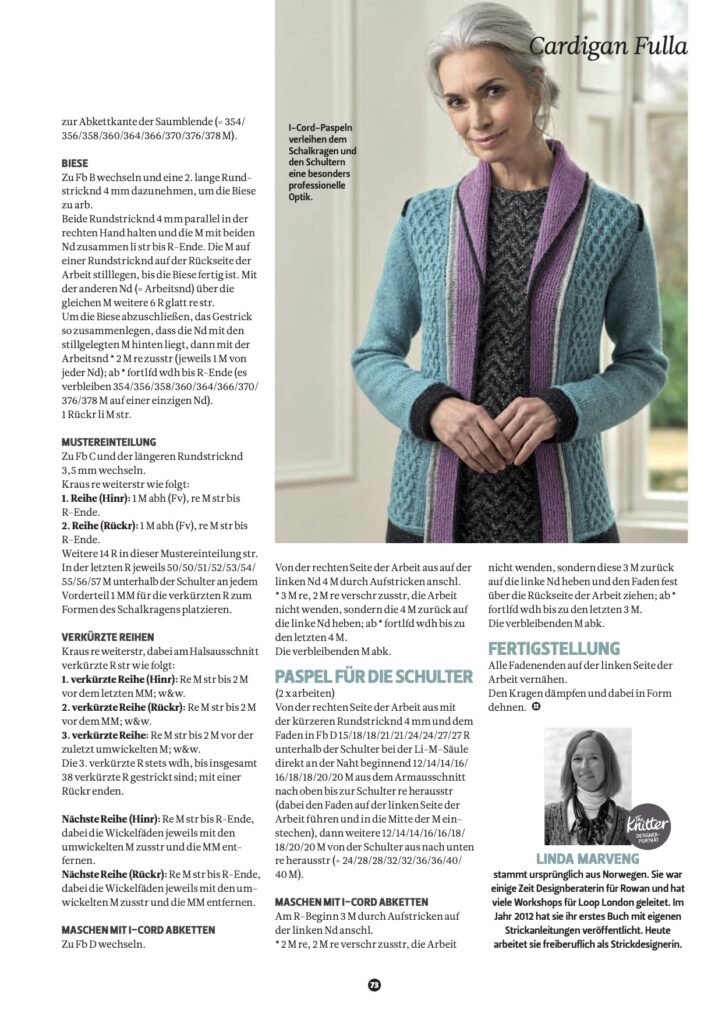 Fulla Cardigan is worked in four colour in Rowan Felted Tweed using 3.75 mm/US 5 and 4 mm/US 6 needles with a 22 stitches and 30 rows in stockinette stitch measuring 10 cm/4″ inches. The cardigan is available in sizes S to 5XL with a bust circumference of 82 cm to 150 cm/32.25″ to 59″.