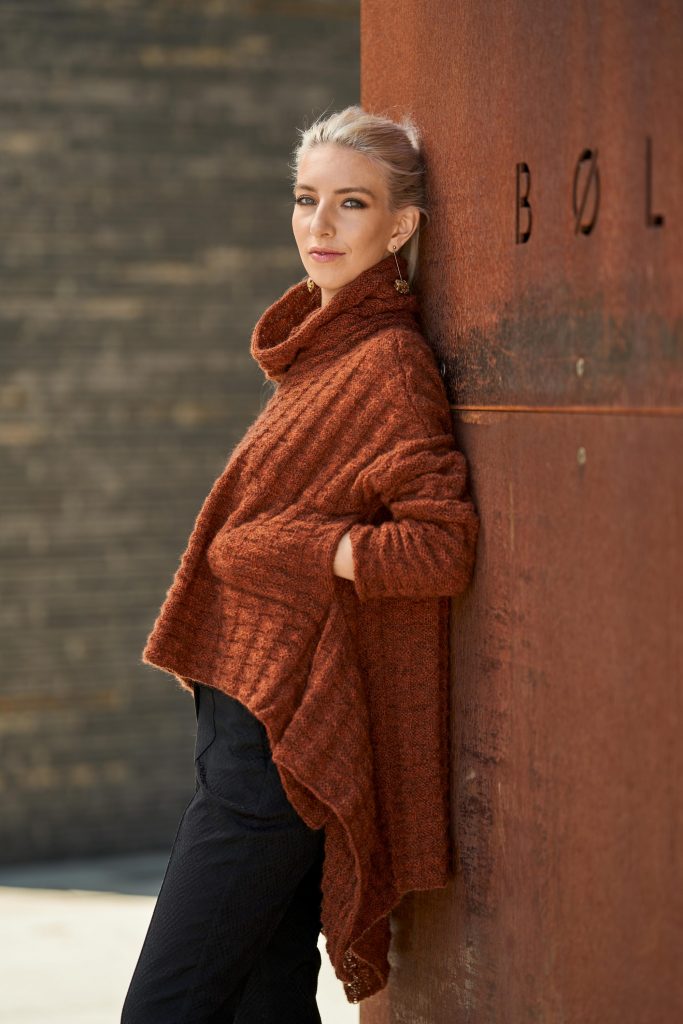 Yarn and Knitting Pattern Giveaway!
Survey by Professor Paola Manzini:
The four winners have been drawn, with the following id's:
742066, 941623, 818725 and 239434.
Please contact Paola at p.manzini@bristol.ac.uk, to claim your prize.
——————————————-
Answer a survey for the chance to win dress quantities of yarn and a poncho knitting pattern!
Pick your favourite out of 25 pullover patterns by
me
for a chance to win the pattern and the yarn to make it in *any* size! For instance for the
Yaelle
, see photo above of model
Olivia Lindtein
 taken by
Eivind Røhne
.
To enter the giveaway just fill in the
survey
(should take about 20-25 mins). The survey is open already, and runs until 08:00 BST on 7 August 2023.
This is part of a research project on how people make choices, conducted by Professor Paola Manzini from the University of Bristol (this is how you link work to private passions). You can find out more about her work here: See seis.bristol.ac.uk.