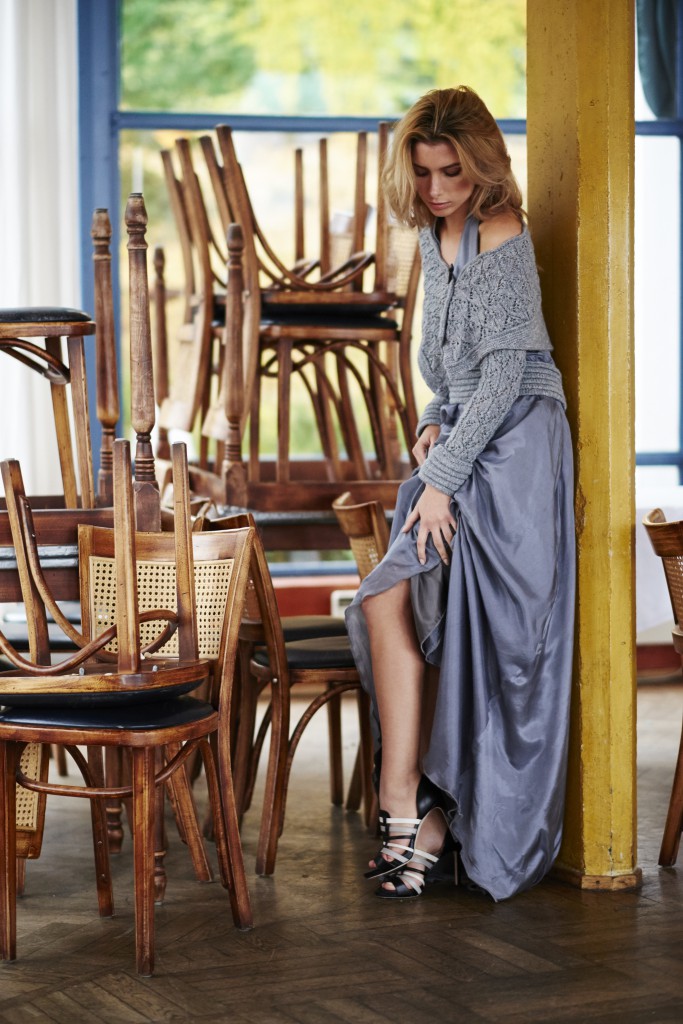 Yes, Bech is named after Judith Bech the dress designer who made this stunning halterneck grey silk gown especially for the Nordic Vintage photoshoot. My design to complement the gown is a shawl with a shawl collar, a belt and loose sleeves. The outfit looks amazing on gorgeous model Alexandria Eissinger at Pholk, with hair and make up by Sissel Fylling, beautiful shoes by Monica Stålvang. Sissel and brilliant photographer Eivind Røhne thought it would look best with a dramatic after party background, so we stacked chairs at Hvalstrand Bad before Eivind captured the scene. Above you can even see the shoes, and below the photos shown in the Norwegian magazine Familien Trend currently for sale.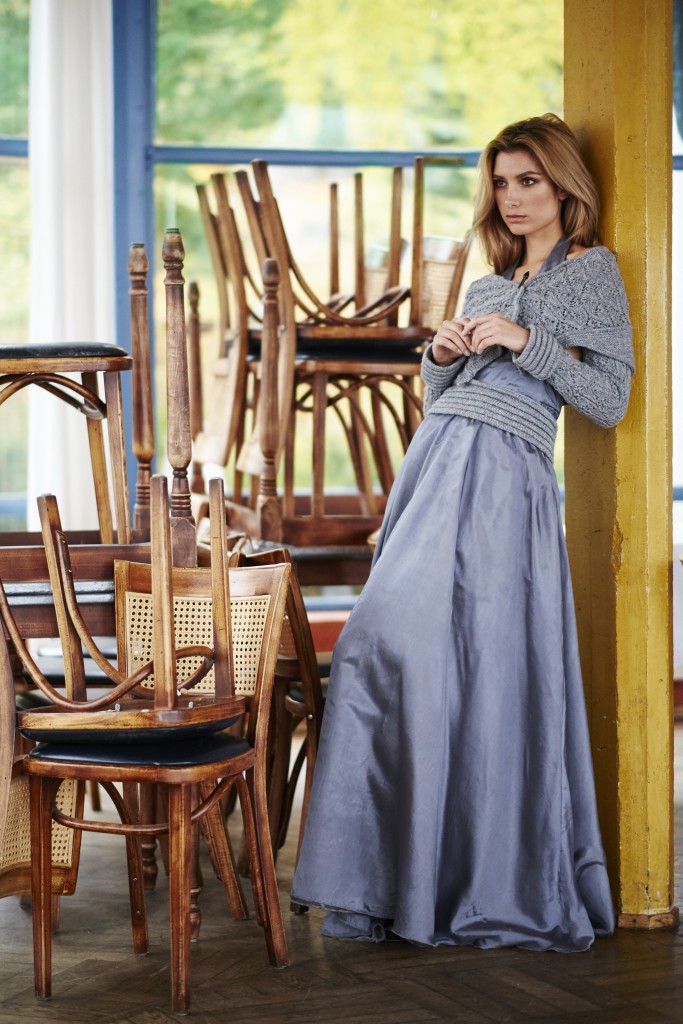 The set is knitted in a soft mixture of a luscious alpaca mix by Du Store Alpakka, Dreamline Soul, a lace weight yarn combined with a pure wool by Hifa, Huldra Kamgarn, using a 4 mm/US 6. Together the two yarn created a melange color with depth to it. The bare back is covered by the shawl here with the shawl collar down. A tuck divides the lace pattern from the garter stitch collar on the shawl, and layers of tucks make up the cuff on the loose sleeves and the whole belt which can be tied or pinned together.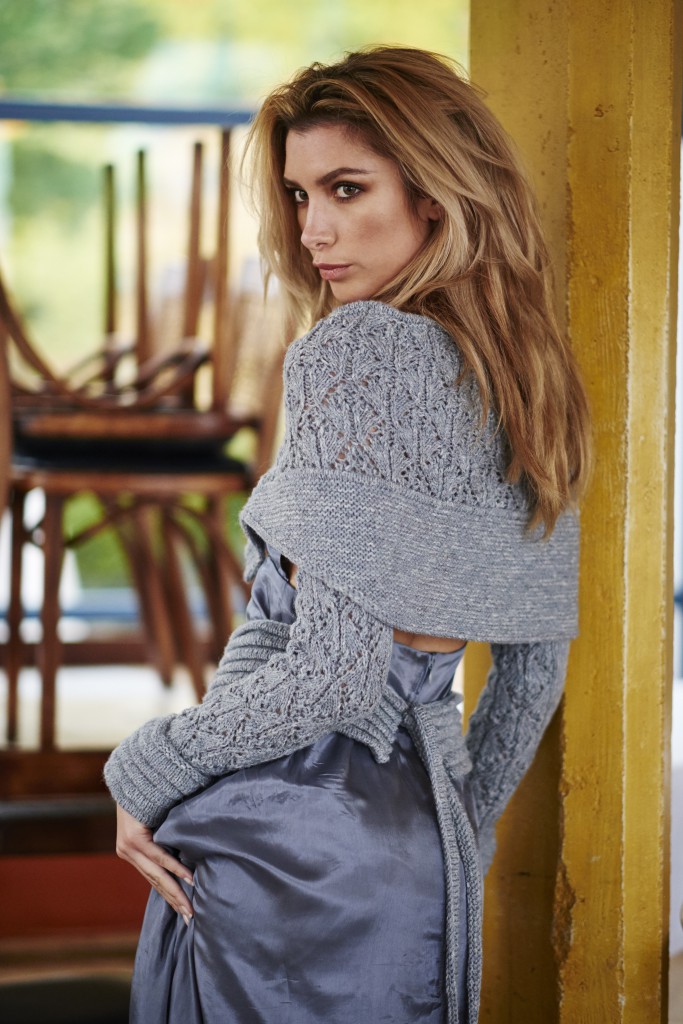 The loose sleeves have elastic inserted into the top hem to keep them in place. They are knitted in the round, unlike the belt and the shawl. The collar on the shawl is shaped by short rows, and ends in an i-cord bind off. The belt is made of a hem and 5 tucks, all knitted with 2 circular needles held parallel. On the last tuck you add stitches for the tie on each side. The belt can be tied together or pinned together with a beautiful brooch. You can easily adjust it to fit your own waist measurement. The belt also looks fabulous around the neck just as Makeløs/Remarkable Kristin Elise Halkjelsvik styled my prototype belt to the Lyre Bolero, see my blogpost: New Design: Lyre Bolero and how Bech looks in all the different styles it can be worn  New Design: Bech. I plan to release the English pattern after it has been test knitted in my group, later this spring.