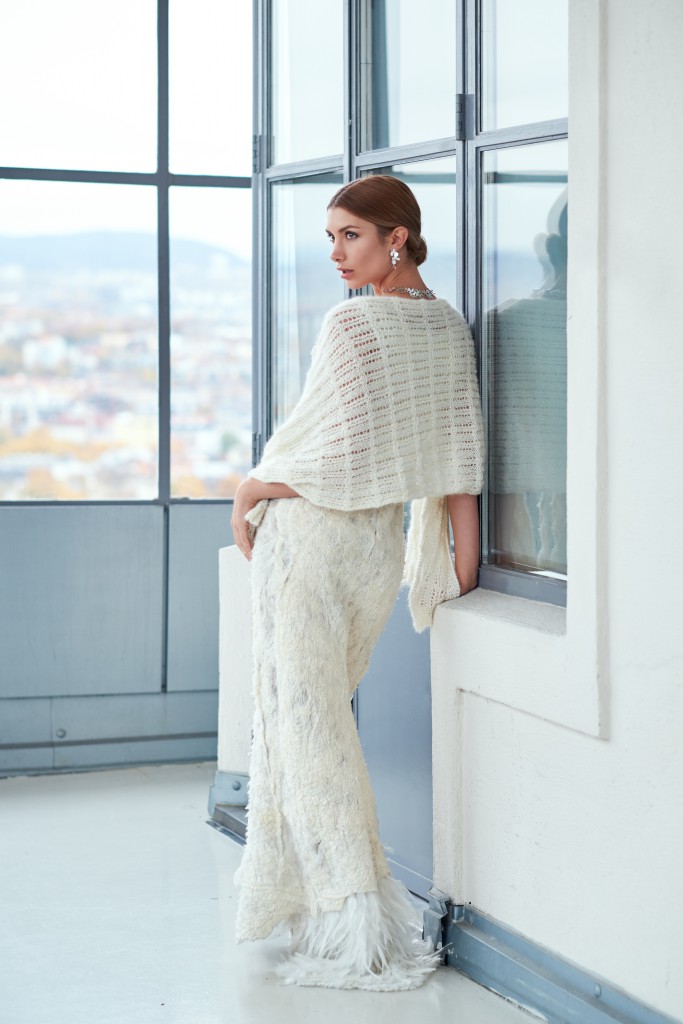 I am delighted to begin to show all the amazing photos that Eivind Røhne took of gorgeous Model Alexandria Eissinger/Sweden Models with beautiful hair & make up by Sissel Fylling, dresses by Judith Bech Design and jewelry by Kaja Gjedebo Design, KGD, at the Ekebergrestauranten in October. First out is the Shinju Shawl one of the four designs that will be published in Norwegian in the special magazine Familien Kreativ out on 14th of March. The English pattern will be test knitted in my Ravelry group in May before its release.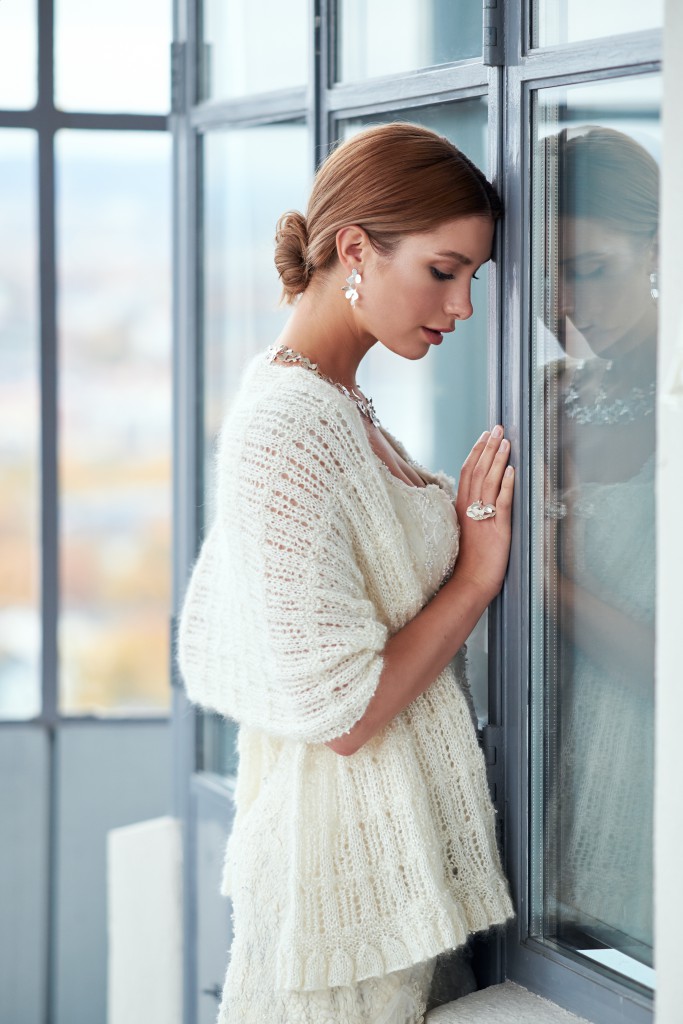 Here is my introduction to the pattern: Love, affection and beautiful are all parts of the Japanese word for pearl and was perfect for this lacy shawl knitted in a luxurious fiber mix with both mohair and silk with beads attached on an Italian yarn from Mondial called Perle. Ruffled bell borders grace each end of the shawl and highlight Judith Bech's "Secret"; a divine felted wedding dress with a mermaid tail.
Here you can study the details of not only the yarn and shawl but also of the divine felted wedding gown called Secret designed by Judith Bech as well as stunning jewelry by Kaja Gjedebo Design, KGD: Jasminum Necklace and Ivy Hanging Earrings . Notice the bead on the yarn and the ones on the gown.
The shawl is made from one short end to the opposite, with a ruffled bell border at each end, and garter stitch side stitches. You can easily adjust the length and width of the shawl by adding or removing stitch patterns as preferred. The finished shawl is 51.5 cm/20.25″ wide and 150 cm/59″ long. It is knitted in Mondial Perle (55% polyester, 30% kid mohair, 15% silk with beads, 25 grams, 85 m/93 yds) in Cream. The yarn was generously sponsored through their Scandinavian agent, House of Hobbies.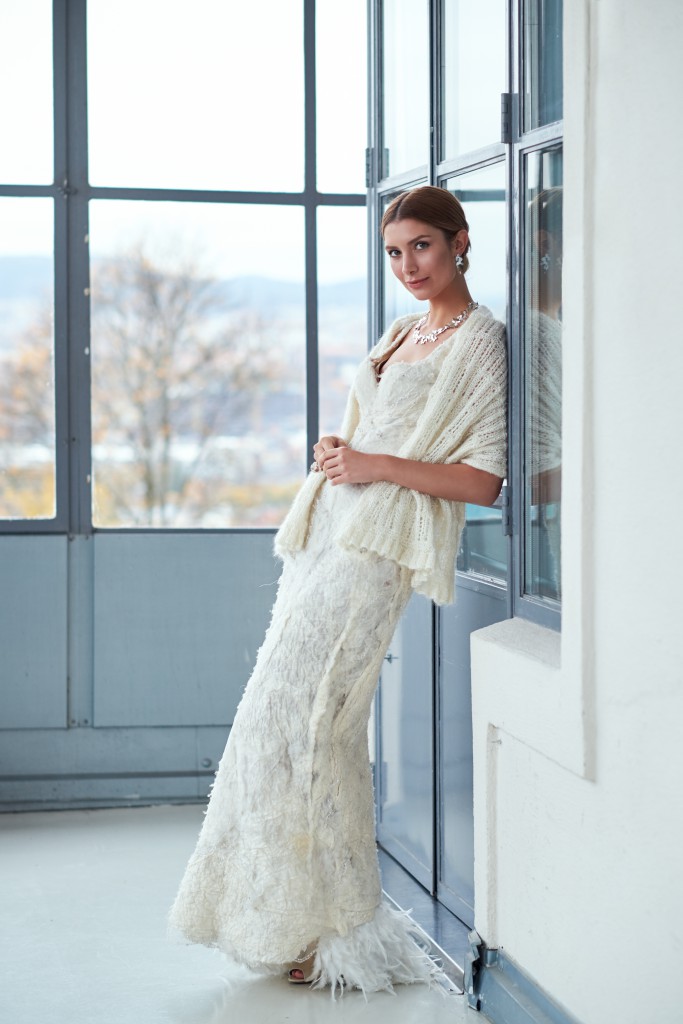 If you are familiar with lace knitting you will see that all the yarn over increases line up just as the decreases does making it an easy lace pattern to knit. Mondial Perle comes in a few other colors, here is a photo from Tjorven, so if you do not need it for a wedding gown maybe you would want to make it for one of your cocktail or party dresses instead. Next series of photos are of Oydis.