I am thrilled to let you know that I have my Cablewing Accessories pattern in the Norwegian weekly magazine: "Hjemmet". They have a special extra magazine with small knits; hats, mittens, socks and scarfs, see the cover above. The editor for handicrafts contacted me and wondered if I had a pattern that would fit in, and I certainly did even though it is not a new pattern. The timing is perfect as I will meet the editor Vigdis next weekend at the "Strikkehelg"/Knitting Weekend at Røros, organised by Explore Travel for the magazine, see below. Alexandria Eissinger is wearing my Cablewing Accessories with makeup & hair by Jens J. Wiker and jewellery by Kaja Gjedebo Design, all brilliantly captured by Eivind Røhne at Ingierstrand Bad.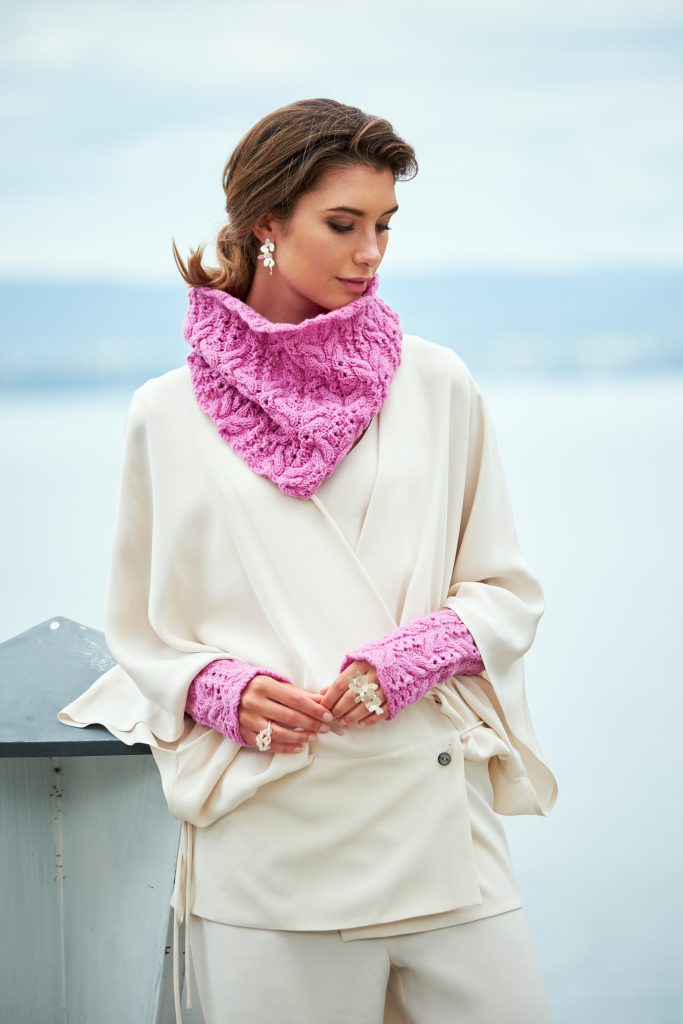 Cablewings surrounded by lace gives these accessories a flowery expression. They coordinate with the Cablewing Sweater; for a wonderfully regal look pair the wrap with the sweater. It is warm, practical but also decorative. All accessories are knitted in a pure wool with bounce, Embla from Hifa. I chose an irresistible purple-pink shade, well suited for the stitch pattern, for the cowl and the wristwarmers. The English pattern is available at Ravelry and at Loveknitting.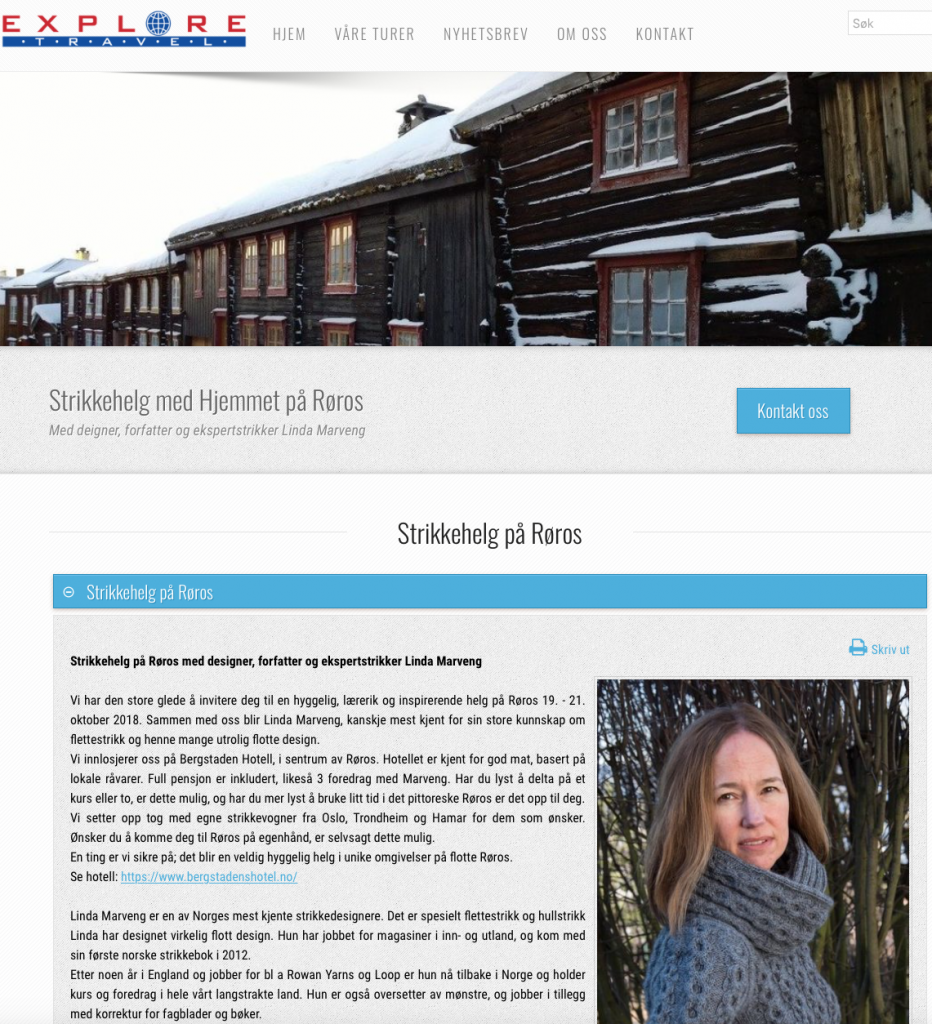 The Knitting Weekend is fully booked with 104 women from all over Norway. I am holding talks & workshops and look forward to visiting Røros for the first time. If you have not heard about Røros I can tell you that it is one of the oldest towns of wooden buildings in Europe, founded in 1644. Due to its authentic wooden buildings and unique character of an early mining town, Røros was added to the UNESCO World Heritage List in 1980.