First, I want to reveal that my next photoshoot is coming up on Friday 28th of May. The location this time will be Hvalstrand Bad Restaurant, where I had my second photoshoot with photographer Eivind Røhne organised by editor, of the former magazine Made by Me, Mary Ann Astrup back in 2014. I have seven new designs; 4 made for Hillesvåg Ullvarefabrikk and 3 individual patterns I will release myself. Above is a detail of Varun, photographed by my husband in our back garden.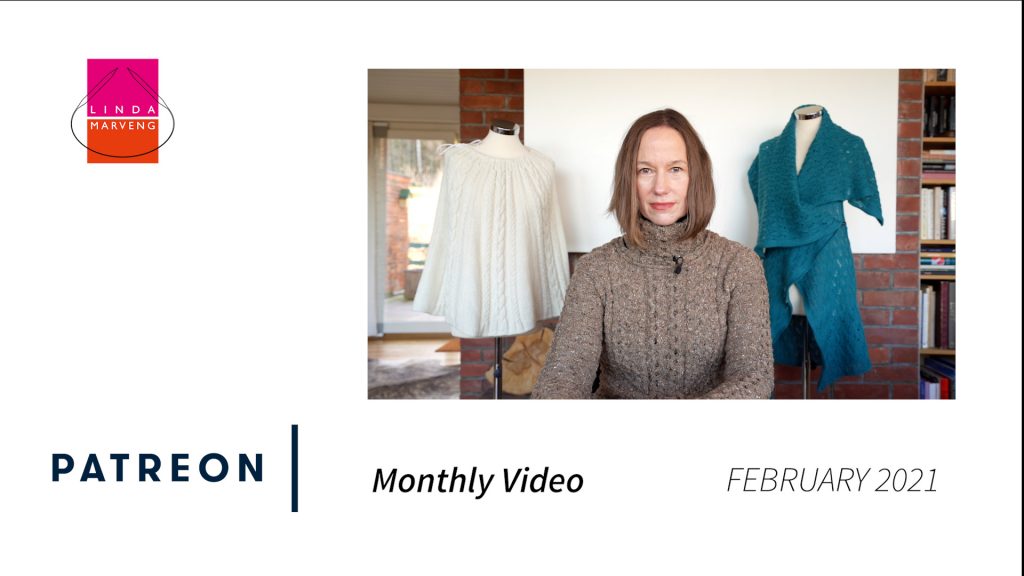 Second, I would like to invite you to become a member of my Patreon Fan Club – if you like my designs – and would like to see sneak peeks of my new designs, a monthly newsletter, bimonthly tips and techniques videos, behind the scenes on the photoshoot videos and discounts for my patterns as well as for Hillesvåg Ullvarefabrikk yarns on all membership levels. Furthermore on the next levels you will receive one or two free patterns every month, early test knit invitations and a monthly video usually about an hour long, just to mention some of the rewards.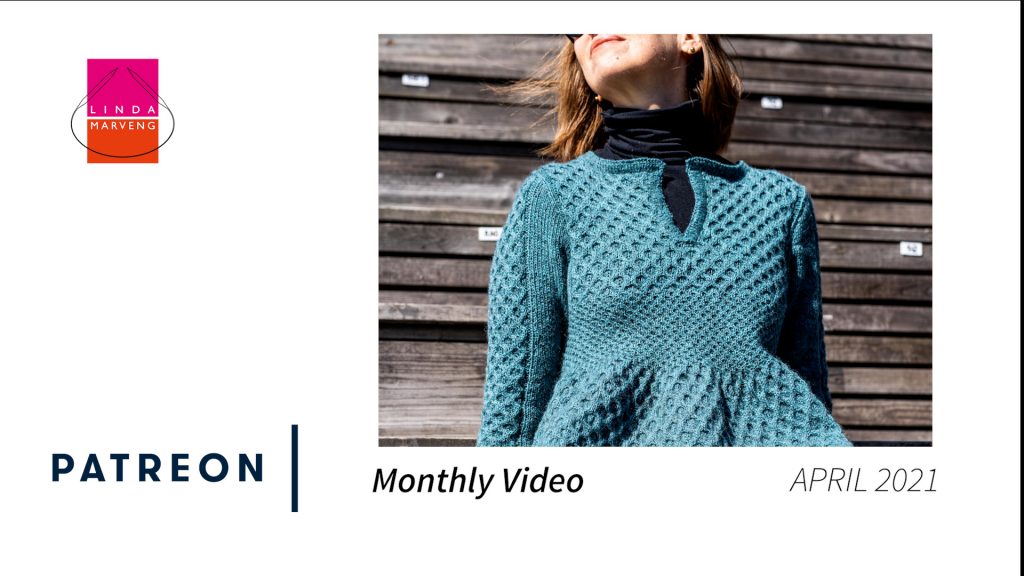 Third, I will of course reveal more about the photoshoot and my new designs, to a smaller depth here and my other social media platforms such as Ravelry and Instagram. I will leave you with the cover of my latest two Patreon videos, that reveal a photo of two of the new designs. Thank you to all of you who have joined my Patreon Fan Club! Until next time I wish you happy knitting and hope you stay well!