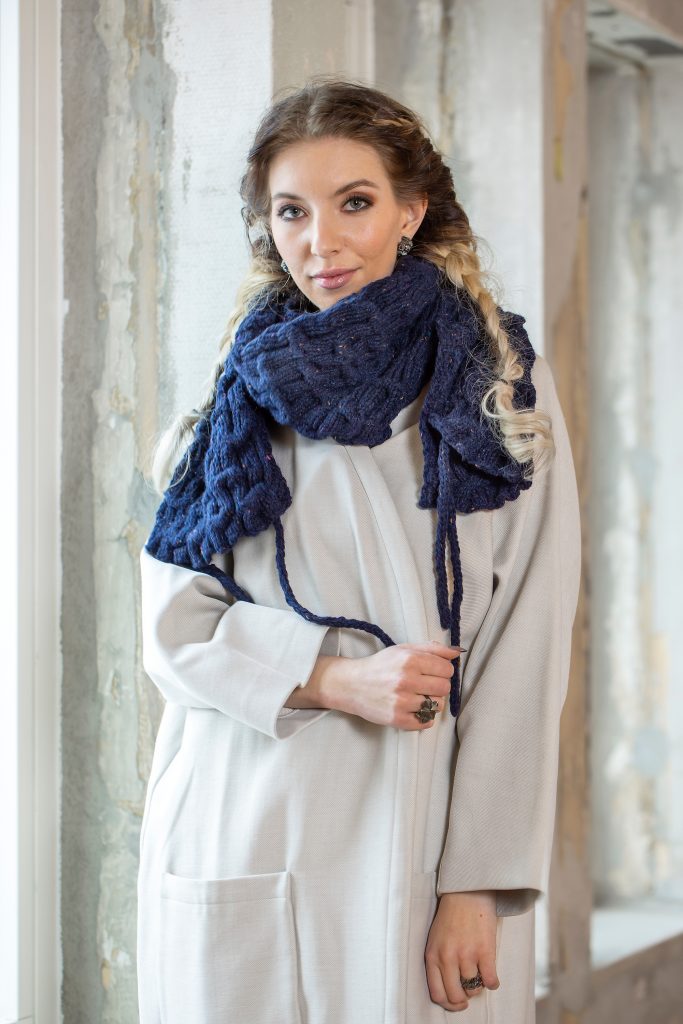 The time has come to share the last set of photos taken by Wenche Hoel-Knai at Sentralen during our shoot back in December last year. The Tweed Scarf is an old design originally made for my Norwegian knitting book "To rett, en vrang. Designstrikk" published in 2012 by Cappelen Damm. I wanted some new photos as the backside was not photographed the first time around. This time I styled the Tweed Scarf with black pencil pants and a chalk white coat. I loved seeing the scarf on model Olivia Lindtein, with Make-up & Hair by Nina Hjertaas Bull and jewellery by Kaja Gjedebo Design. In the first two photos you see it with the tuck side out, while the remaining ones have the cable side out.
The Tweed Scarf is knitted with a combination of tucks and cables in a stitch pattern by Lynne Barr. The holes created by the patterns are used for the two I-cords that pull the scarf together into a statement necklace or textural sculpture so that you can use it both for everyday and for special occasions. The Tweed Scarf is made in a soft tweed yarn to create more texture and crisp stitch definition.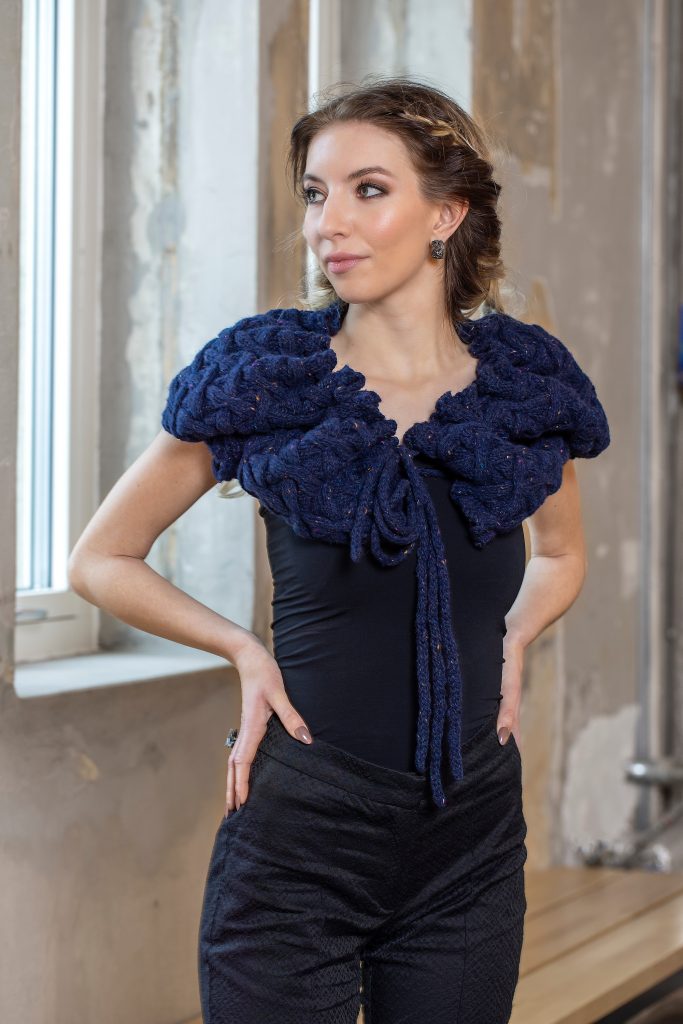 I knitted the scarf in Tedman & Kvist, Delicious Tweed yarn made of 65% Wool, 20% Polyamide, 10% Angora and 5% Cashmere goat, with 189 meters/207 yards on each 100 gram skeins using a 5 mm/US 8 needle. Unfortunately the yarn is discontinued but I will search for some yarn alternatives.
The suggested gauge for the original yarn was 17-18 stitches in stockinette stitch measures 10 cm/4 in, while the suggested needle size was 6 mm/US 10. I chose to use a 5 mm/US 8 to make a crisper stitch definition.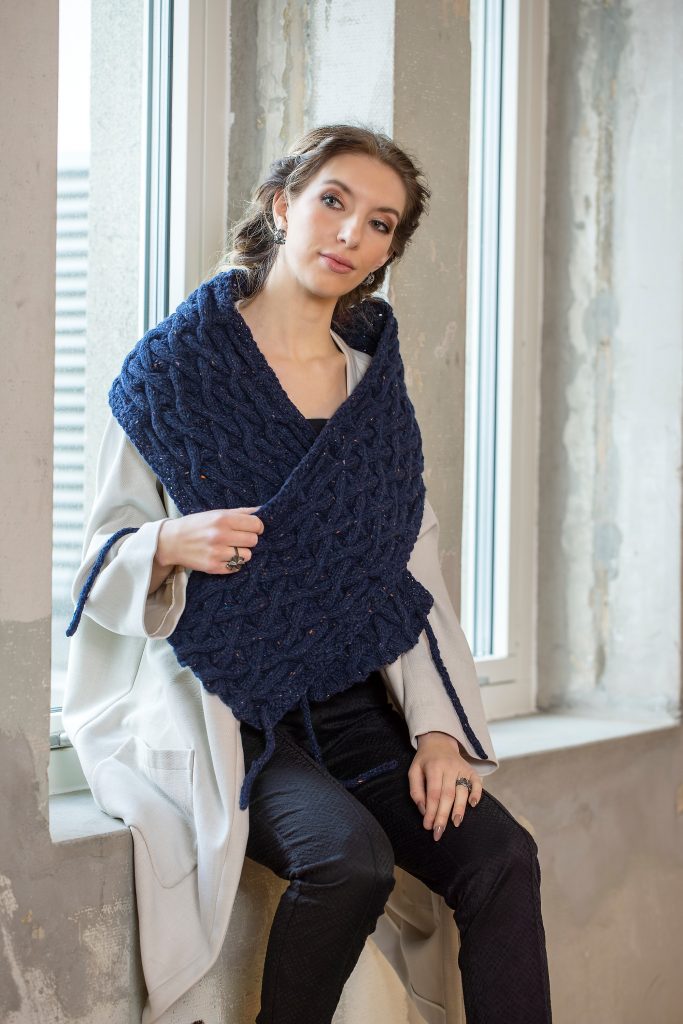 Before I release the individual pattern in both English and Norwegian I will review the pattern and send it to my technical editor Kitty Wunder.
In this last photo, I wanted to show off the party look! I will keep you posted on the release of the pattern on Ravelry and LoveCrafts. In the mean time I am organising my next photoshoot and finishing off new designs that I will start to share very soon.