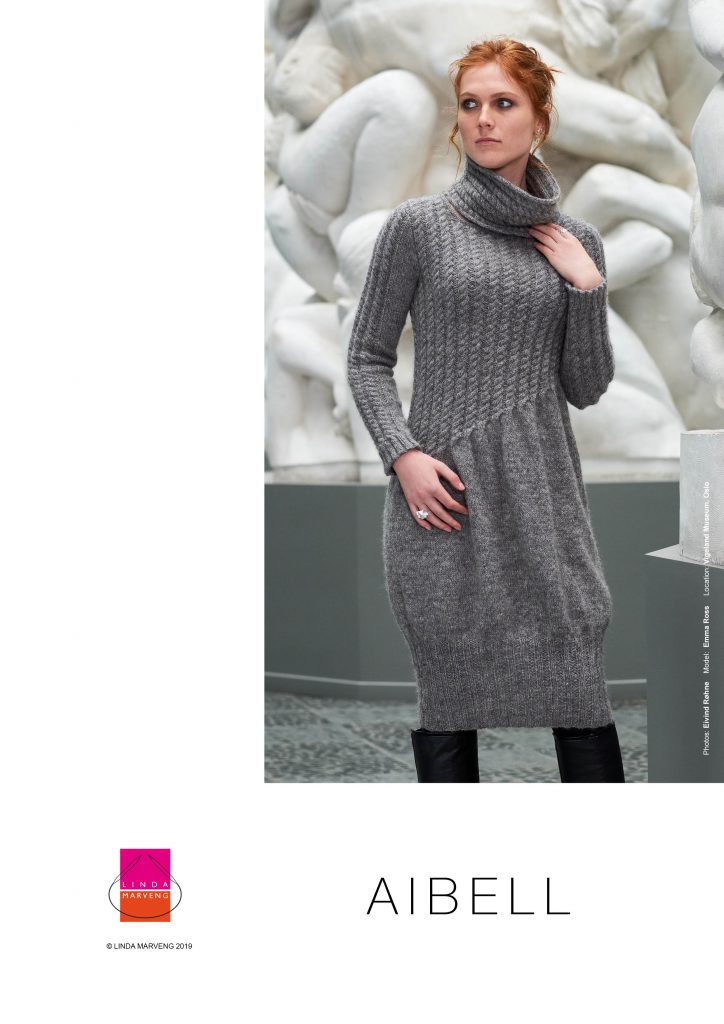 The test knit of Aibell has come to an end, and the pattern has been corrected as well as improved. I am delighted to let you know that the pattern is now available in both Norwegian and English in my Ravelry Store and on Loveknitting. Aibell was made for Hillesvåg Ullvarefabrikk and is knitted in their divine Tinde pelt wool yarn using 3 mm/US 2.5 needle and 3.5 mm/US 4 needle. The dress came alive to me when Emma Ross wore it at the Vigeland Museum last November. Sissel Fylling who did her hair and make up also suggested wearing the cowl as a belt for those who dare. The stunning jewellery is by Kaja Gjedebo Design, while the black Benedetta wedge boots are designed by Monica Stålvang. Eivind Røhne captured it all.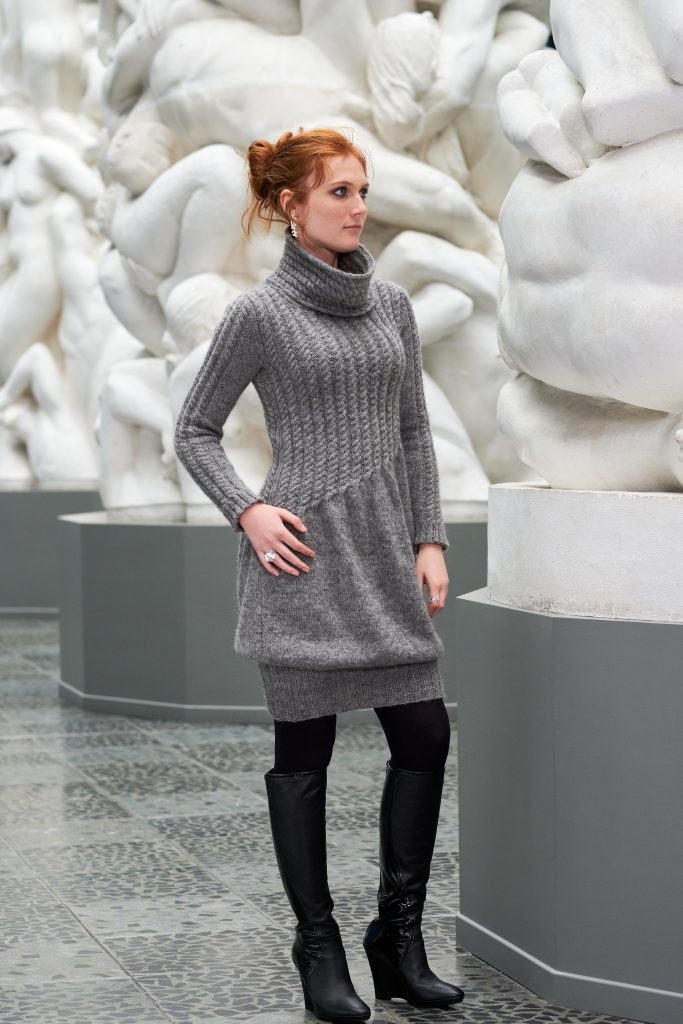 The idea began as a balloon dress, with a tight rib at the bottom and a voluminous stockinette stitch part. What if I used the stockinette stitches to make cables instead of decreasing and what if I made the introduction of the cables to look like a royal sash? Hence the front and back had to be opposite and not identical. I made a small swatch to see if the idea would work out. Yes, it did to my excitement. I choose to make the sample in a neutral colour and went for natural grey.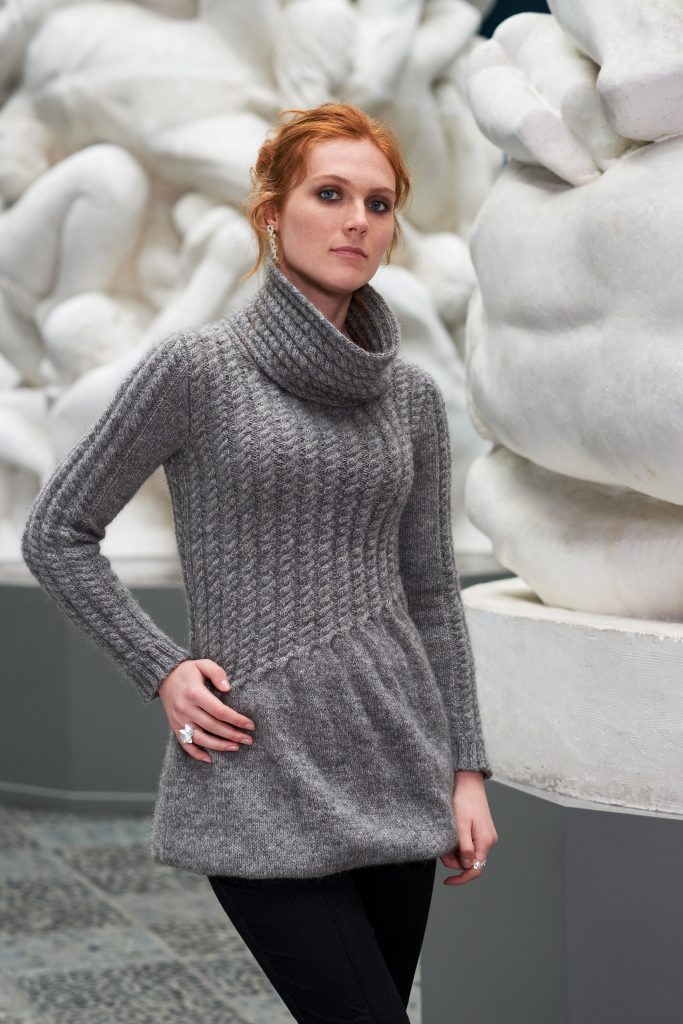 Grete Jenssen, aka ma9 on Ravelry, knitted the sample for me in her usual turbo speed and grafted the ends of the cowl together. After I had finished crocheting the dress together and made the neckband, I tried it on and discovered that I could wear it with the rib pulled up a bit, or folded in to make a thick layered tunic or merely hanging down.
Named after the Celtic Goddess of Munster who had a magical harp in her possession is this balloon shaped dress where the shaping is done by the cables. The a-line created by the cables is mirrored on the body. The front has Right cables beginning at hip one at a time, while the back has Left cables. A cowl make a high cabled collar or a belt. Wear it loose hanging down, slightly pulled up or as a tunic with the rib turned.
The dress is available in sizes XS to 2XL and you can see the gorgeous projects from the test knit on the pattern page on Ravelry.
Happy Easter! Enjoy the holidays!
You can read and hear more about my creative life, by becoming a patron with rewards such as monthly free pattern on Patreon.com