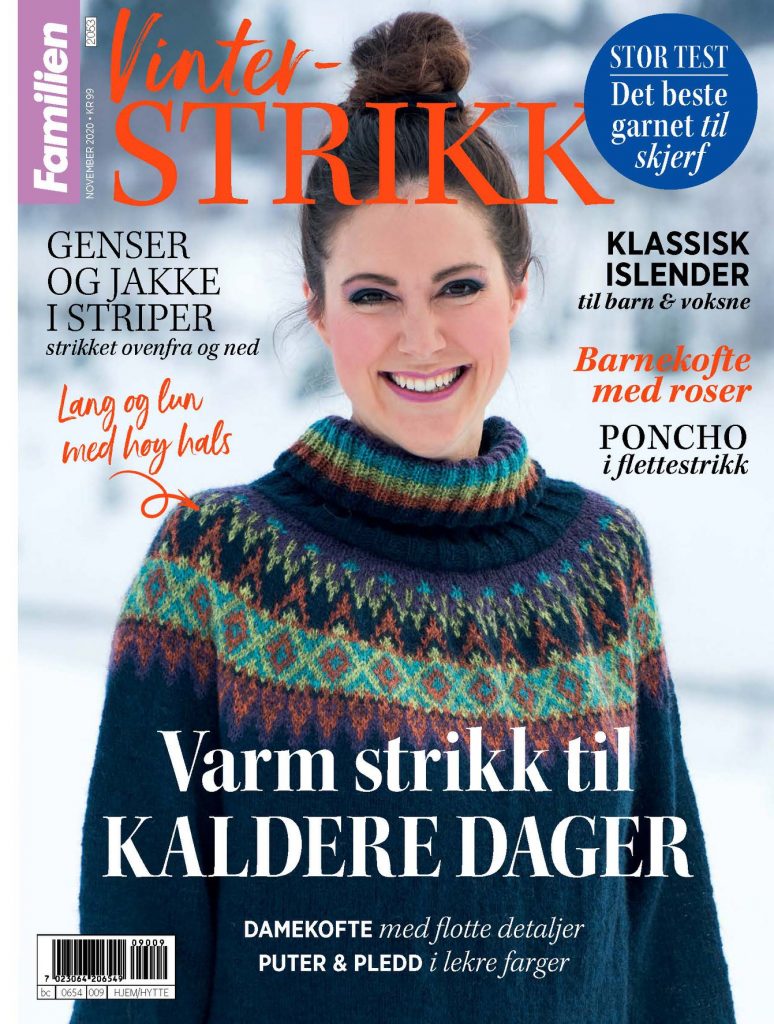 I am so delighted to have my Tweed Jacket and Dewdrop Cowl set in the Norwegian special issue called Familien Vinterstrikk 2020, now for sale in Norway. The magazine has more than a 100 patterns including the cover design: "Fridas lange genser" by Kari Hestnes, knitted in Hillesvåg Ullvarefabrikk Sølje pelt wool in five different colours. Yarn kits with a Norwegian pattern can be bought directly from Hillesvåg, see ull.no.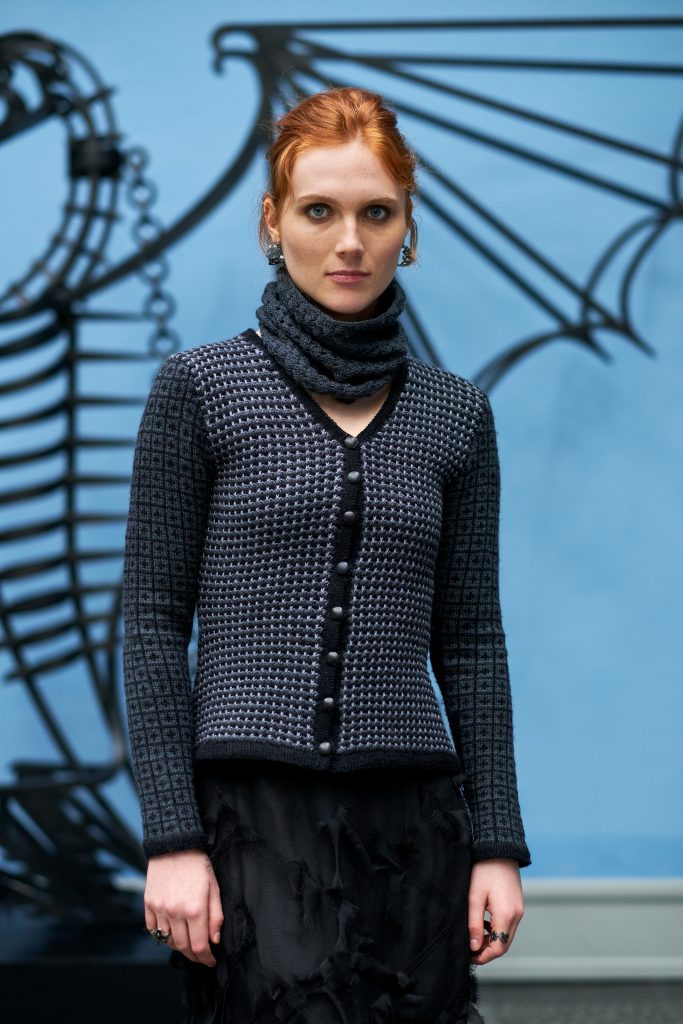 My Tweed Jacket is an old design, made for my Norwegian book "To rett, en vrang. Designstrikk" published by Cappelen Damm back in 2012. The jacket is knitted in another yarn from Hillesvåg Ullvarefabrikk, the thin Alv kamgarn – available only on cones – held double to create a tightly woven look to it, using a 2.5 mmm/US 1.5 and 3 mm/US 2.5 needles. New photos were taken by Eivind Røhne of Emma Ross, with hair & make-up by Sissel Fylling and jewellery by Kaja Gjedebo Design, standing in front of impressive cast iron dragon, a sample for the Vigeland Park Gates at the Vigeland Museum back in November 2018.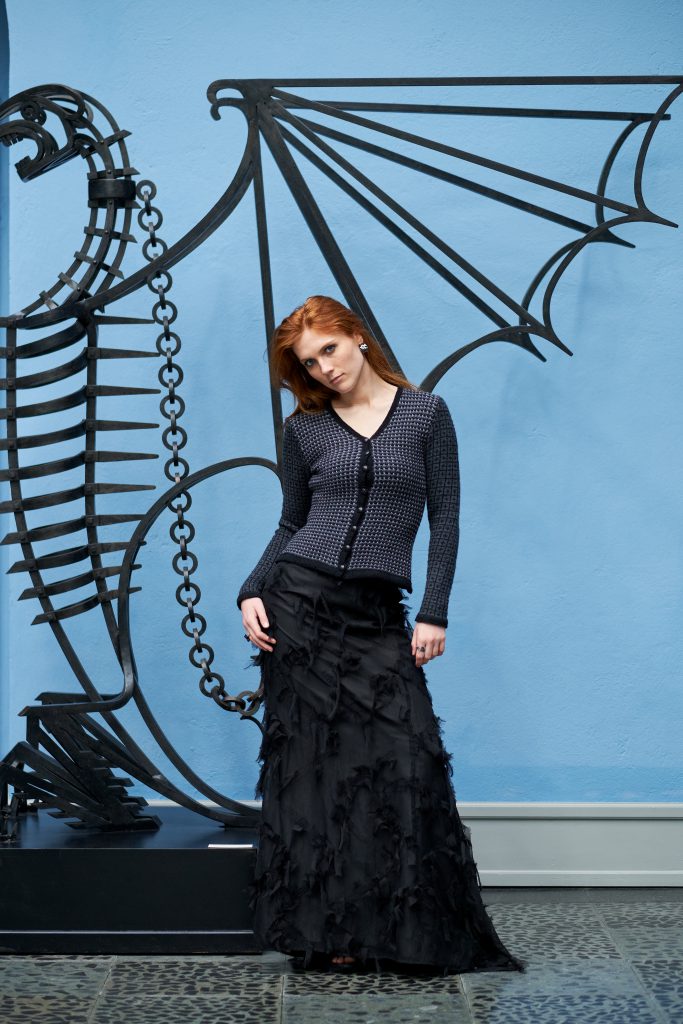 Em is wearing size S together with an amazing skirt designed by Judith Bech. The Tweed Jacket pattern is available in sizes S to XL with a bust/hip circumference of  90 (94, 98, 106) cm/35.5 (37, 38.5, 43)".
A Tweed Jacket inspired by Christopher Kane's elegant tweed version. My version has sleeves in stranded colourwork in stockinette stitch as a contrast to the tweed pattern made with slipped stitches on the body and a fitted waist. The tweed jacket has been given a vintage look, by using the fine Hillesvåg Alv kamgarn held double.
To add a bit of colour to the jacket I chose the Rose Red slightly thicker Huldra kamgarn from Hillesvåg Ullvarefabrikk and made a cowl & wrist warmer set called Dewdrop Cowl with a lace pattern to go with it. A cosy cowl is perfect for the Tweed Jacket. Use the leftover yarn and make a small cowl. Why not add a complimentary colour to the outfit and knit a larger cowl to wear over the small one together with wristwarmers. A stunning rose red cowl and wristwarmers complement the Tweed Jacket outfit.
Both the patterns: Tweed Jacket and Dewdrop Cowl are available in English in my Ravelry store. Familien Vinterstrikk 2020 magazine is available at selected news agents and super markets.