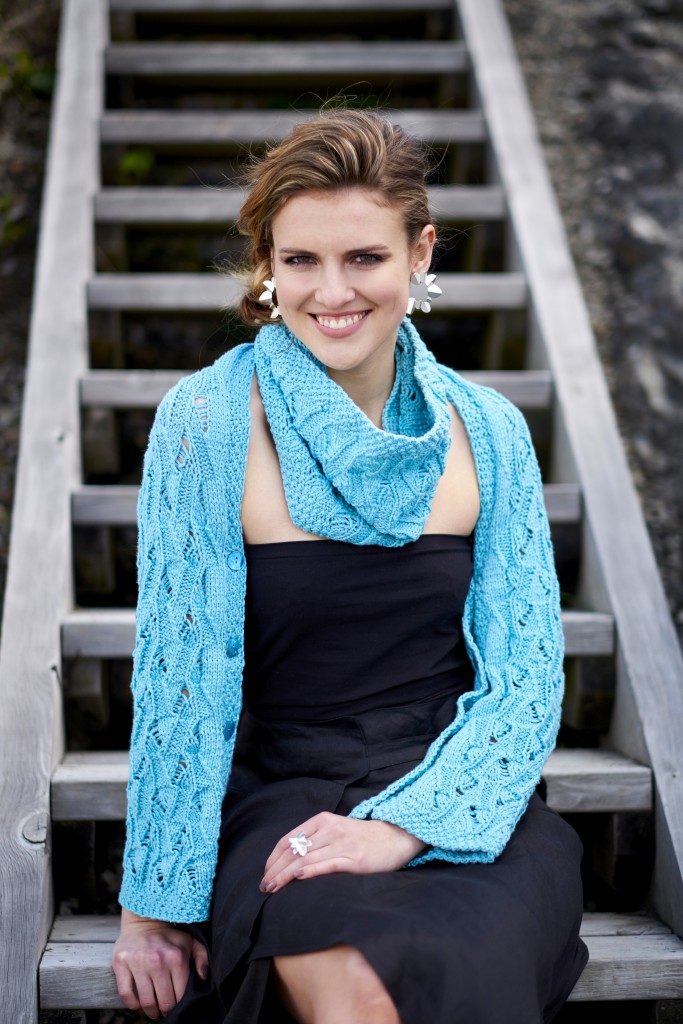 I am thrilled to show you these brilliant photos of my design Nuala, taken by Eivind Røhne at Henie Onstad Kunstsenter in May. Let the turquoise color remind you of a lovely summer and look at gorgeous Anne Dorthe/Team Models wearing the set, with hair & make up by Sissel Fylling as well as stunning jewelry by Kaja Gjedebo. Here is my introduction to the pattern: An intricate woven lacy stitch pattern by Lynne Barr is highlighted with the cable structured Softknit Cotton by Rowan in this reversible rectangular shawl that can be buttoned into a shrug. Wear it with a cowl as a collar. The Norwegian pattern will be published in the special issue Familien Småstrikk at the beginning of November, while the English pattern will be released on Ravelry after test knitting scheduled for March next year.
The shawl and cowl are both knitted flat, using 4.5 mm/US 7. You can easily adjust the width of the shawl and the circumference of the cowl by removing or adding pattern repeats of 9-sts. The pattern only comes in one size. The first 4 buttonholes are worked on the Right Side, while the last 4 buttonholes are worked on the Wrong Side. Both are made using the same one-row method. The yarn was generously donated by Permin.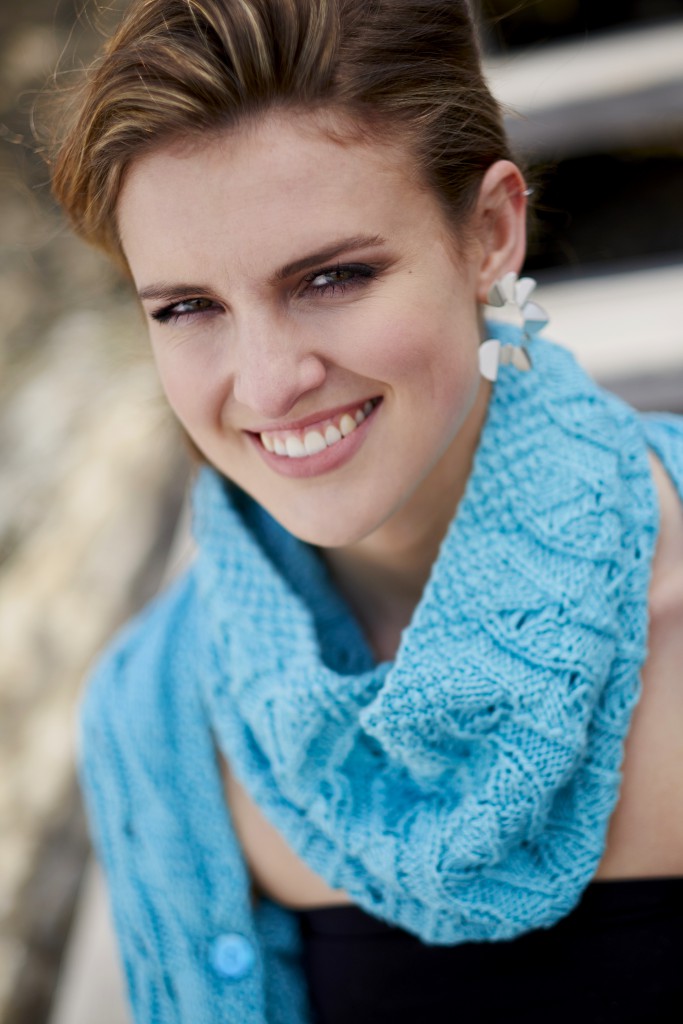 The large Karakoram earrings and Hekla ring in silver lifted the outfit into evening wear in my opinion. Both are available from acknowledged designer Kaja Gjedebo. The staircase where Anne Dorthe is sitting leads down to the platoon, where we had hoped to take some more photos but due to both the bright sunshine and the strong wind we had to give it up. Just to take these photos, editor Mary-Ann Astrup was providing shadow holding a large screen see my behind the scenes photos.