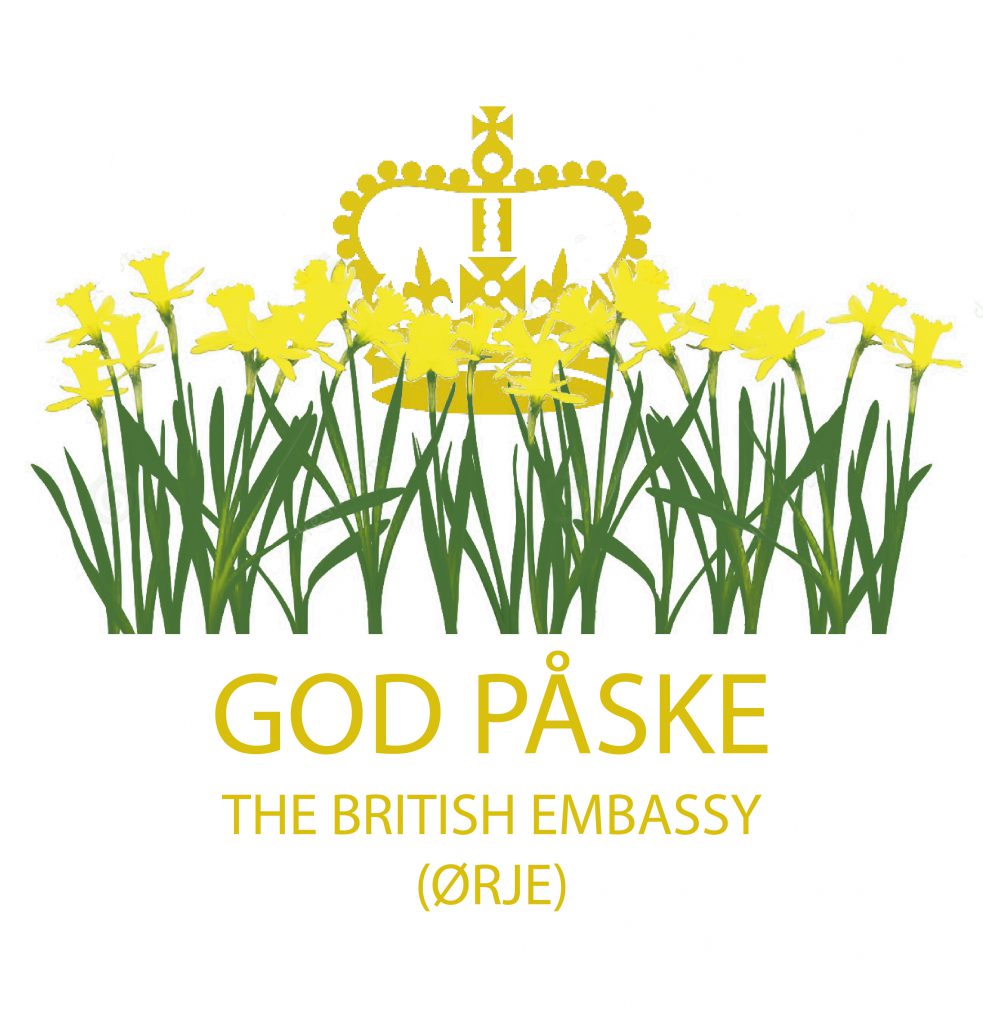 Easter arrived with summer here in Ørje, we seem to have skipped spring this year. In one week from freezing temperatures and snowflakes to brilliant summer & shorts weather. You can see flake ice on the lake in the bottom photo, taken last week. Michael and I am are staying at home. I am working on designs for my next photoshoot as well as translations, while Michael is out in his newly acquired boat or yacht as our neighbours call it. It is after all a skiff (tiny boat for maximum two people), 8 foot and with no engine, so far that is.
Yesterday we went abroad to Sweden, which is only 15 minutes away, and checked out the newly opened extension of our nearest shopping centre in Töcksfors. There were plenty of Norwegians there, since all shops in Norway are closed for the Easter holiday.
 Michael made the top image: God Påske means Happy Easter. Our house is known as the British Embassy since Michael is a British citizen as well as a Norwegian one (read: dual citizenship). This Easter the ambassador is out on his yacht.
I wish you all a Happy Easter and hope you will receive an Easter Egg, regardless whether you have to fill it yourself or not!