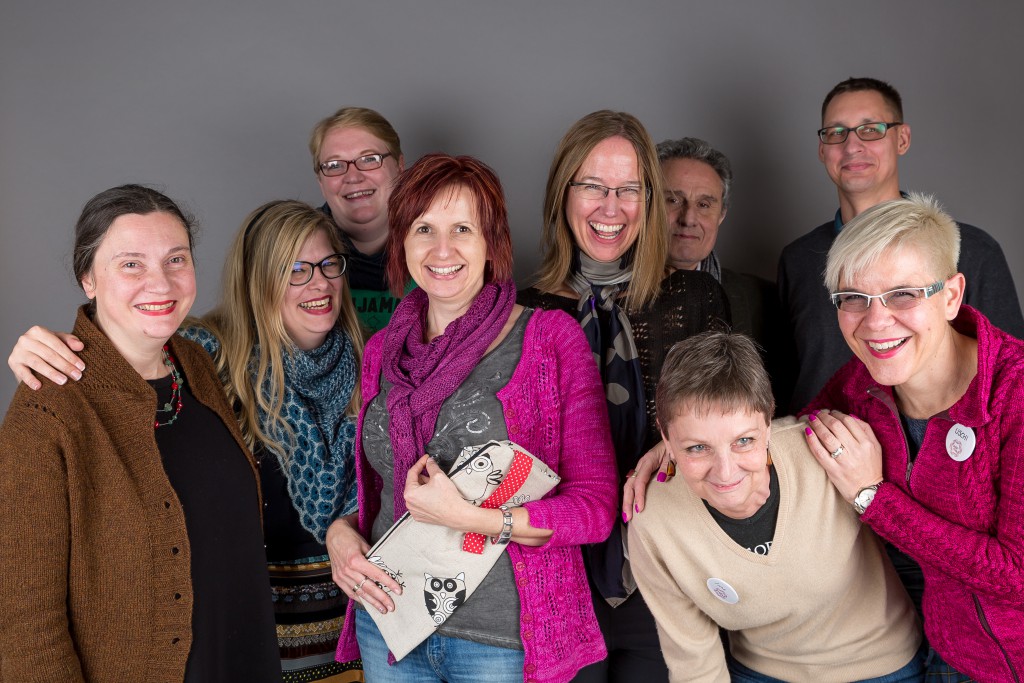 All the brilliant photos Dominik Matyas, bydominik.com, took at the Wollness Weekend, at Hotel Steinschalerhof, 1.5 hour outside of Vienna, are ready. He has captured the fun we had so well. Above are the organizers; the Austrian Yarn Club founders and some of us workshops holders together with the two husbands present: From the right: Uschi – Ursula Koll, aka Grinsekatz on Ravelry; Irene Brenner aka Irenevienna; Teresa Schinwald, aka RedUrchin second from left and behind her Kathi Fritz, aka dewthing. Lovely and talented designer Hanna Maciejewska, aka hada131, in the center who held workshops in English just a me standing next to her with my husband Michael at the back and in the corner Hanna's husband Daniel. In the opposite corner, far left, is Betta Pierantoni who held a workshop on Estonian colorwork in German.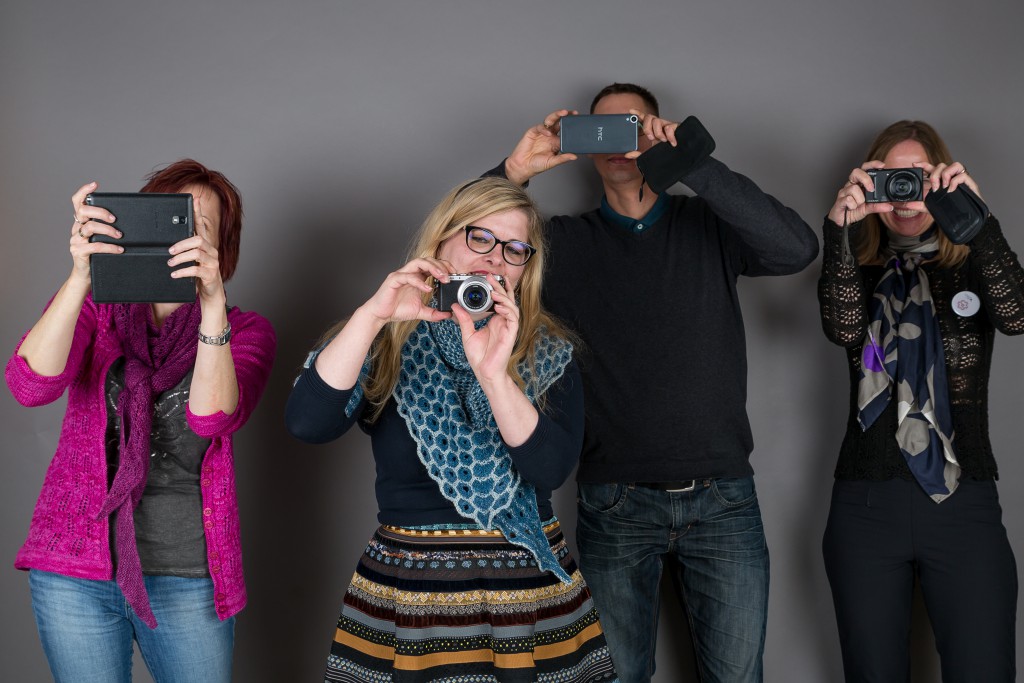 Here we are photographing Isabella doing the hippo dance, on the order of Dominik to make us all laugh, you can see my photo of it here: vienna-calling. Guess who acted like a paparazzi?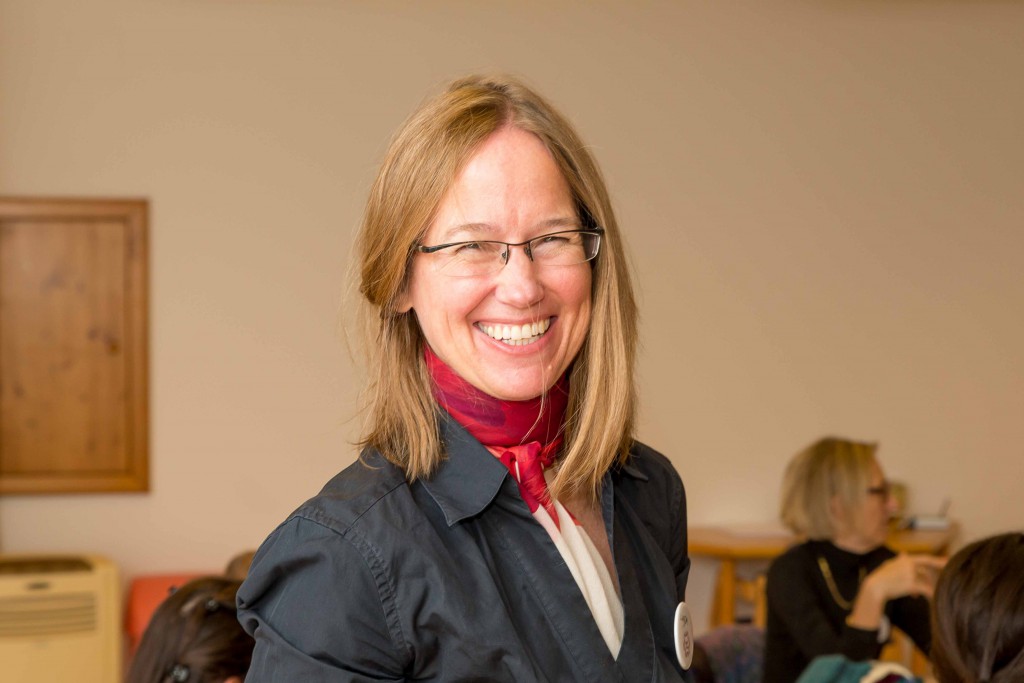 Above is the portrait Dominik took during my Finishing workshop, and below a collage of some of the photos he took. Dominik was so surprised by everybody's delightful reaction to my announcement that buttons and buttonholes were next on the agenda. He added it into his workshop in photography, to my delight.
Below is a collage of Hanna's workshop: Top-Down Set-in Sleeve. You can read more about her impressions of the weekend on her blog here: hadaknits.com/wollness-weekend.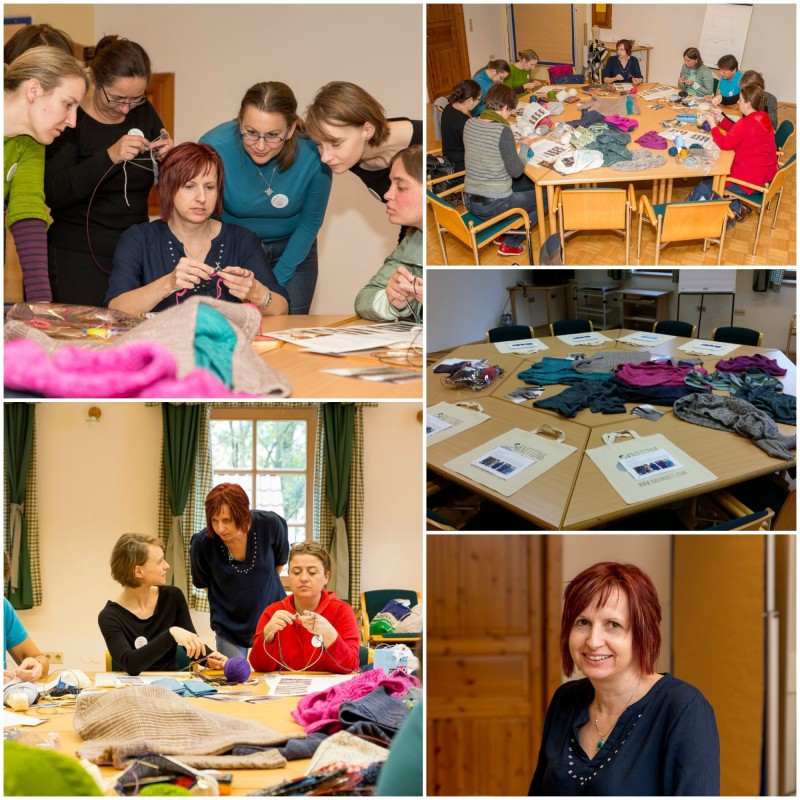 Last but certainly not least is Dominik's collage from the Wool market, open on Saturday evening and Sunday morning. There were lot of temptations but the selection was a bit overwhelming for some of us. You can find even more photos and info on the Austrian Yarn Club website here: yarnclub.at.
It was a thrill being there during the Wollness Weekend, and meeting so many brilliant knitters, test knitters in person, designer Hanna & Daniel and photographer Dominik. Thank you all!