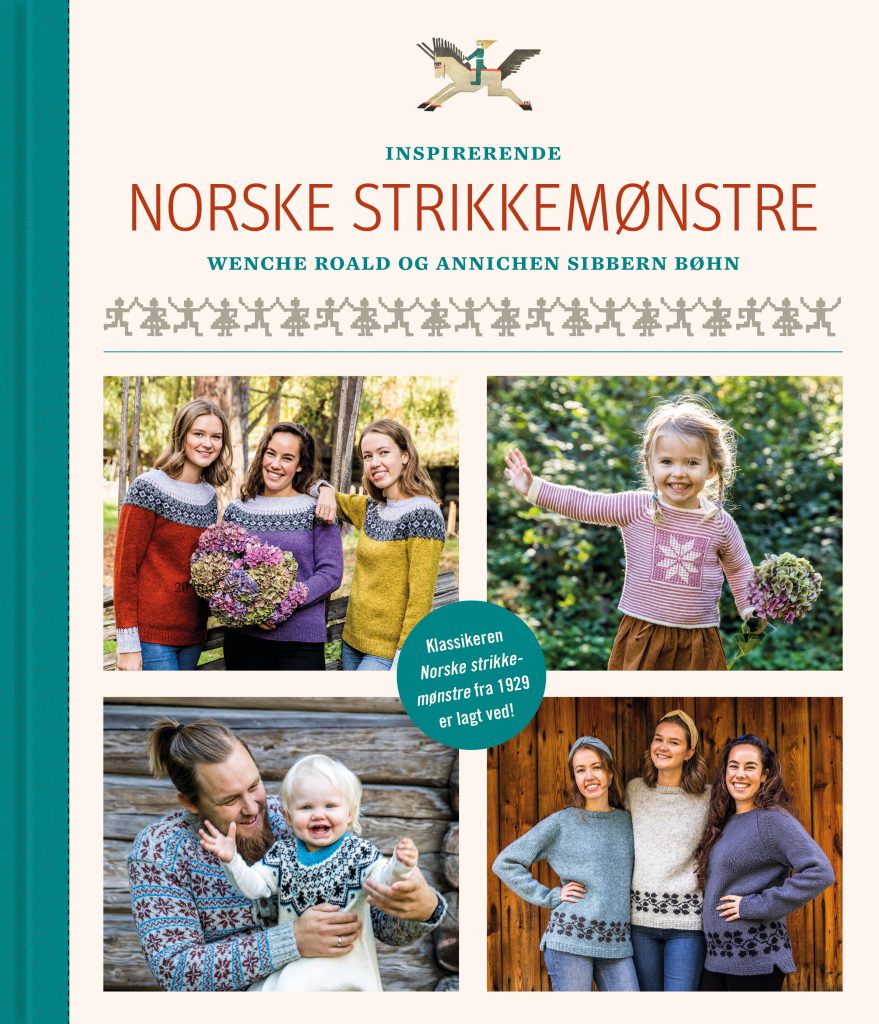 Last week I went to a book launch at Cappelen Damm together with designer Eline Oftedal. The new book is by Wenche Roald, while her inspiration and the first Norwegian stitch pattern book, included inside, is by Annichen Sibbern Bøhn. The turnout was astonishing, I cannot remember last time there were so many people there. The number of designers present was equally impressive and I had the chance to meet some designers who I have worked with or know on Facebook, but not met in real life: Kristin Holte, Tori Seierstad and Lene Tøsti. In addition Annemor Sundbø together with stylist Kristin Elise Halkjelsvik came. And Annichen Sibbern Bøhn was presented by researcher and author, Ingun Grimstad Klepp and co-author and journalist Tone Skårdal Tobiasson, see below. An evening highlight for me was to meet Marianne Skatten again, after first meeting her at the knitting festival in Fredrikstad, this time she was wearing her Prescott dress version, modified from my  Prescott Pullover. Everywhere I turned, there were familiar faces, of knitters I have met previously. It was definitely the place to be for knitters on Thursday evening in Oslo.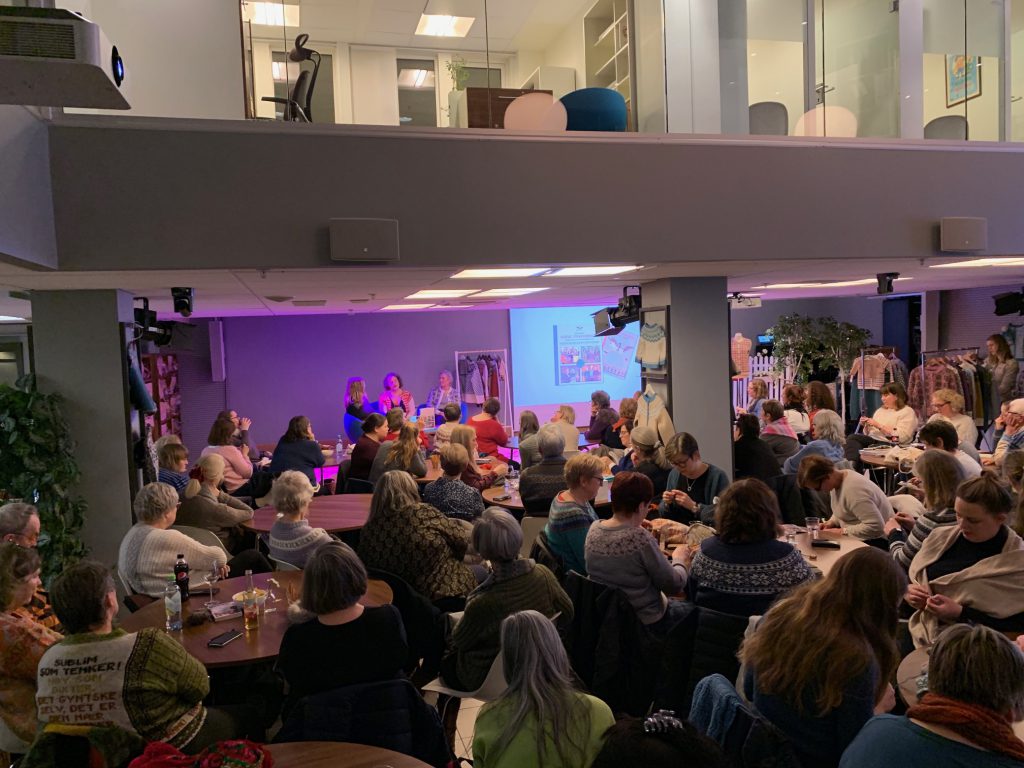 All Norwegian knitters with an interest in our knitting history know the name Annichen Sibbern Bøhn, since she made the first stitch pattern book in Norwegian, published in 1929. The book has been reprinted several times, the last one in 1947 and yet it has been out of print for several decades. Wenche discovered a tired looking issue at her local library and has used it as a starting point for her book. In addition Font Forlag – an imprint of Cappelen Damm – decided to make another reprint of Sibbern Bøhn's book in its original edition which is a booklet size and included in Wenche's book. Now, I am sure you understand the huge turnout. Eline and I was sitting on the back row as you can see part of in the photo below. Wenche used yarn from Hillesvåg Ullvarefabrikk and they had a stand selling yarn kits, that was very popular. Here is link to my favourite design from Wenche's book: Favorittgenseren for dame.
Wenche has re-worked some of Sibbern Bøhn's patterns but also designed new garments with the stitch patterns in the book and talked us through her process. There are a total of 34 patterns in Wenche's book, garments, accessories for women, men and children. Just as Sibbern Bøhn did, Wenche wants to inspire us to use her patterns or play with the stitch patterns. After the presentations, there was a prize draw for yarn kits, then Wenche took her chair in the book shop and started signing books. I congratulated her on my way out, after this inspirational evening! The Norwegian book can be ordered from Cappelen Damm, you can see inside it here at issuu.com. Follow Wenche for update on an English translation and other news on her blog: knitnetty, Ravelry and on Instagram.