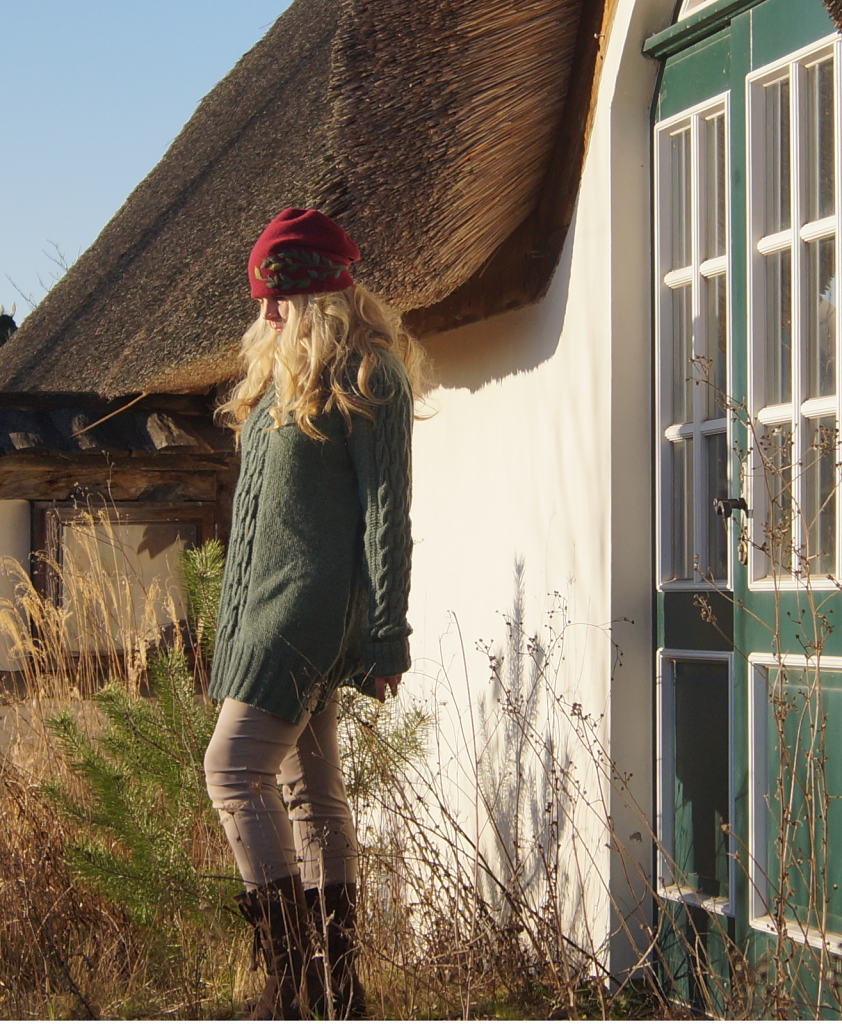 I wanted to show you this stunning version and photos of my design Aki knitted by Kirsten in Germany. Yes, these photos are taken with a rustic house as backdrop, near to where she lives with her family by the edge of the forest in Wolfsburg, Niedersachsen. Kirsten, aka Lavendelfreundin on Ravelry called her project "Yes, I Can :-)". And she explains why on her project page: "I immediately fell in love with this pattern, but was skeptical that I would be able to knit so much cable pattern. So far, I only knitted a few cable knit projects. I like them so much. Just don't like knitting … With a bit of encouragement from Valeria I dared to do it. And after I had memorized the cable pattern and no longer had constantly look at the instructions, knitting was funny. Many thanks to Valeria for the gifted pattern and the spirit and motivation she has given to me".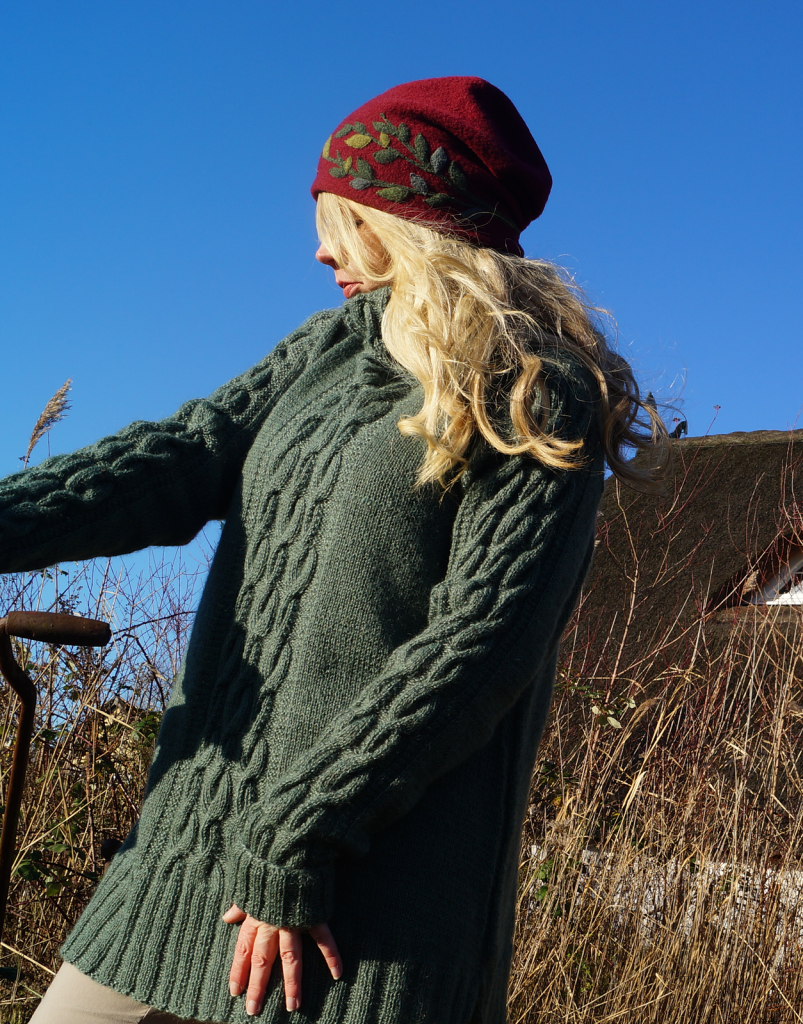 Kirsten choose to work both the body and the sleeves flat and longer than in the pattern. She also made the collar a little higher 11 cm/4.25″ (2 times 40 rounds). "Yes, I can :-)" is knitted in Blacker Yarns Tamar 4-ply – a pure British wool (that is breed specific) with 347 meters/380 yards on each 100 gram skein – in the shade Shalesbrook – using 3.5 mm/US needles in size L. More info on the yarn can be found here: www.blackeryarns.co.uk.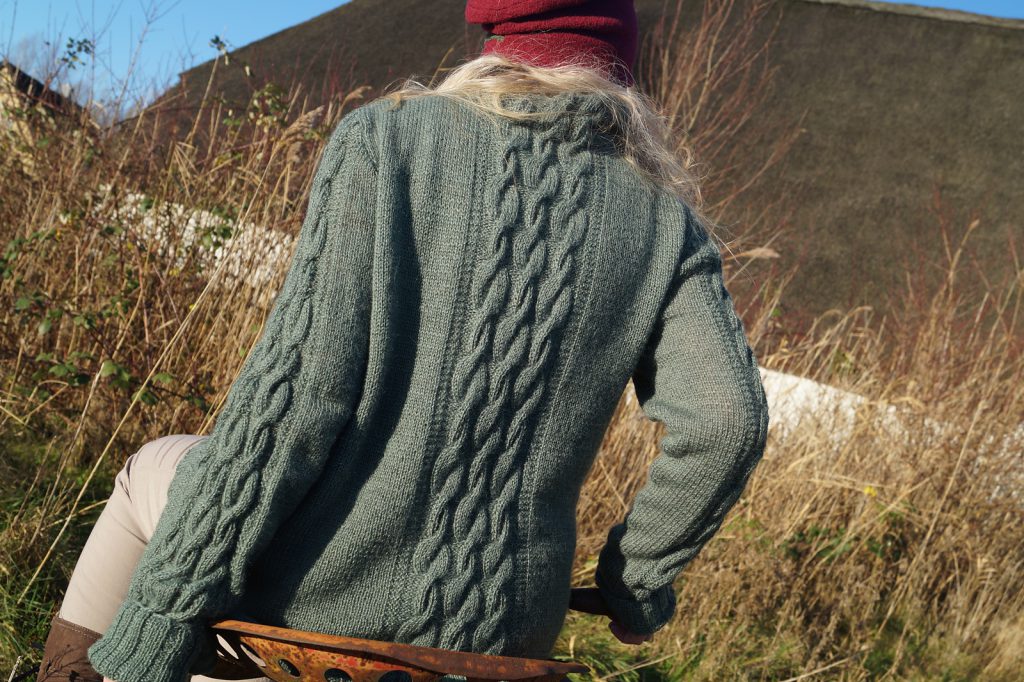 Of course, I also wanted to show you the a photo of the back. There are many more photos you can see, as a member of Ravelry on her project page. Thank you so much Kristin for knitting Aki and for the wonderful photos. You can find the pattern with sizes XS to 2XL in both English and Norwegian on Ravelry and in English on Loveknitting.
SaveSave
SaveSave
SaveSave
SaveSave
SaveSave
SaveSave
SaveSave
SaveSave