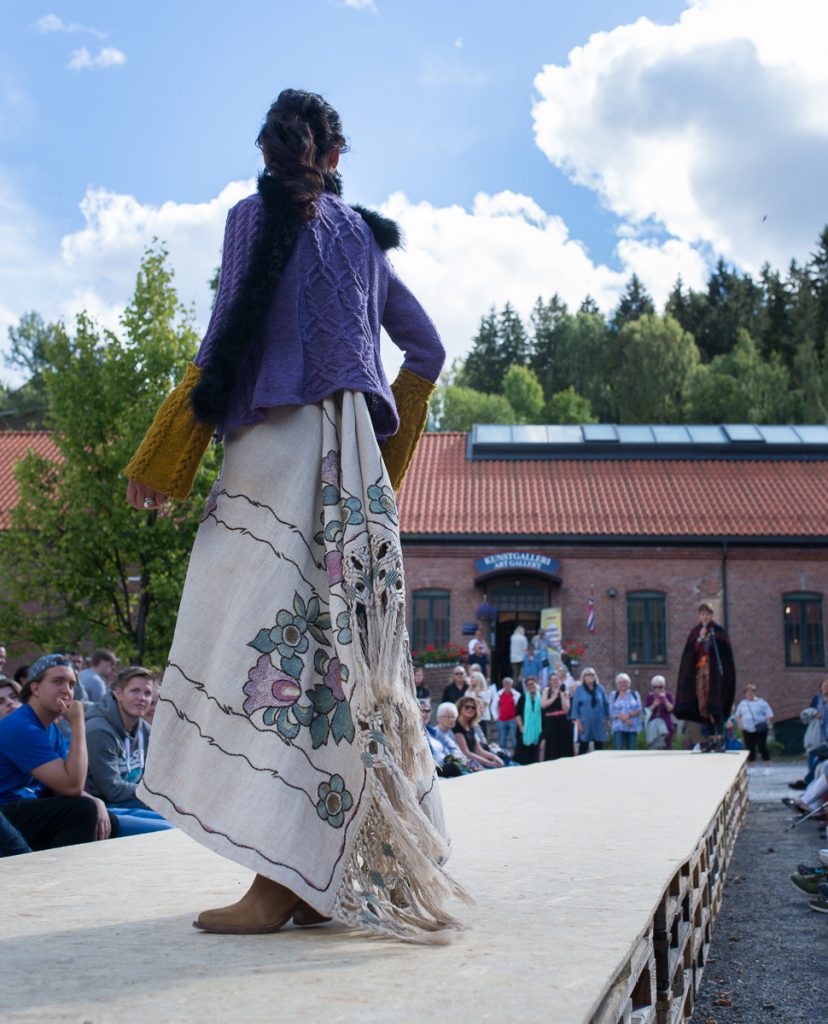 Hadeland Glassverk is organizing the knitting festival Strikke 2016 for the first time to celebrate the opening of their new gallery with a magnificent glass entrance area by Snøhetta. The launch of the festival was the first weekend in September, and the highlight was the outdoors catwalk by Makeløs/Remarkable – yes, it was and she is – stylist Kristin Elise Halkjelsvik. You see her above commenting on the gorgeous vintage table cloth used as a dress, worn with my Lattice Back Jacket and Aran mansjetter/cuffs. Yes, she did style that photoshoot of the jacket with the same divine table cloth, in Fredrikstad for the Norwegian magazine Made by Me too.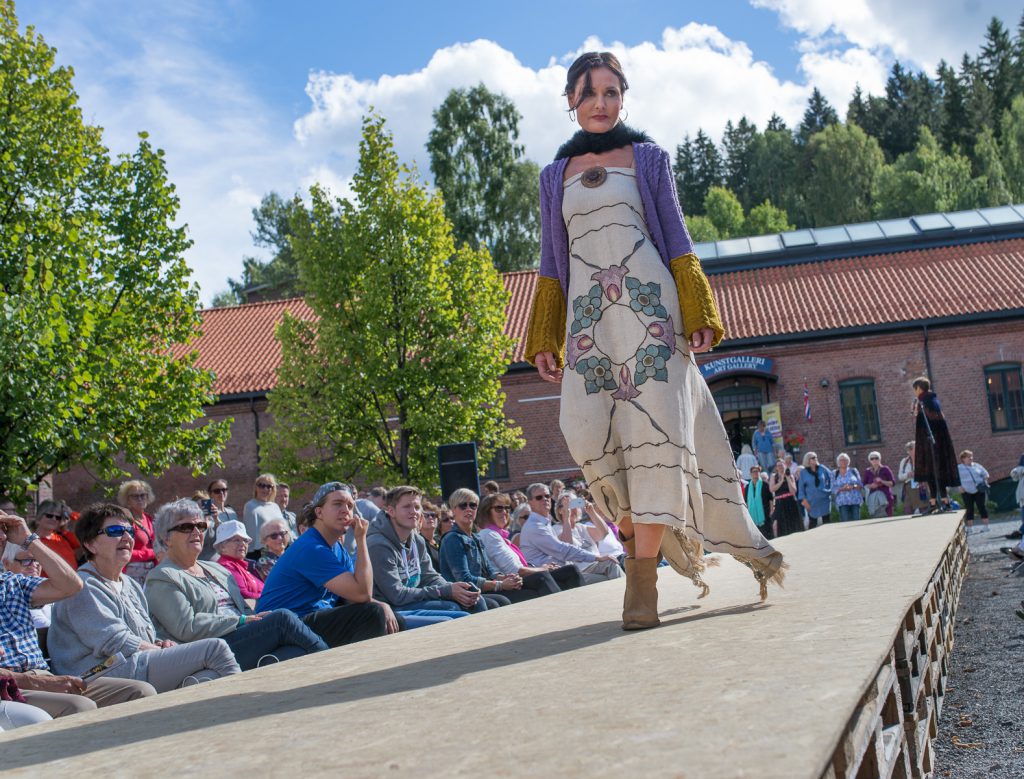 From the front view you see the table cloth worn with a brooch made by Siri Berrefjord. Kristin's motto is that it is not essential that you know how to sew, to make an old stunning embroidered tablecloth into a poncho or a skirt, as long as you know how to use a stapler or creatively use safety pins. I could not attend this catwalk as I was teaching at Strik Bornholm that very same weekend. The photos above are taken by Geir Arnesen, and I am so grateful that he captured these moments to film.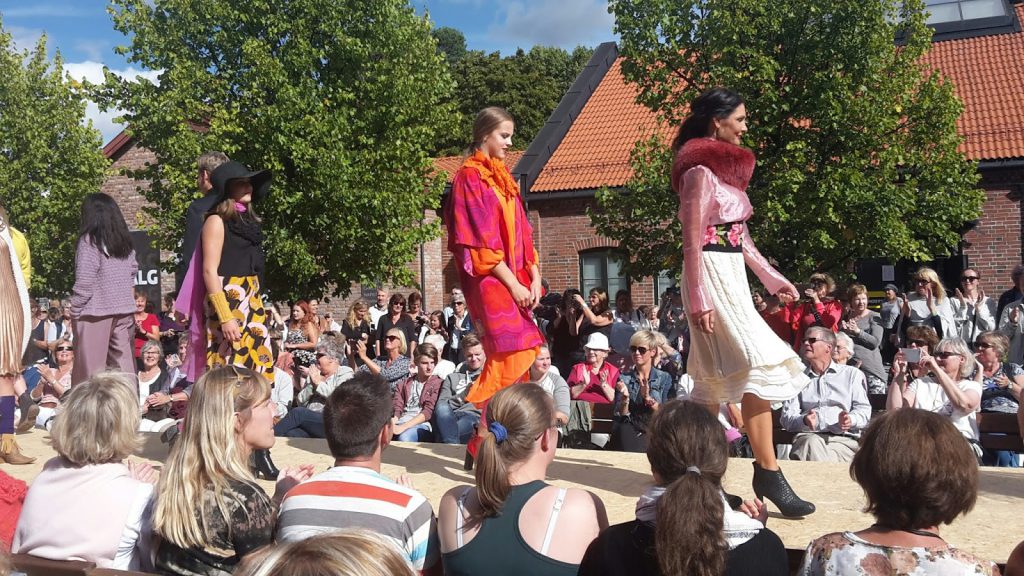 Kristin's signature is her use of vintage embroidered table cloths for dresses and skirts as well as embroidered bell pull as belts. You will find more photos from another cat walk here: Makeløs Redesign Fashion Show. Above is the Fletteskjørt/Cable skirt from my Norwegian knitting book styled with a bell pull as a magnificent belt. This photo taken by designer Helle Siggerud also gives you an idea of the size of the audience. Kristin was also asked to take part in the knitting festival in Fredrikstad, for a Makeløs Festaften/Remarkable Party Evening. And in case you are wondering: Yes, it was!