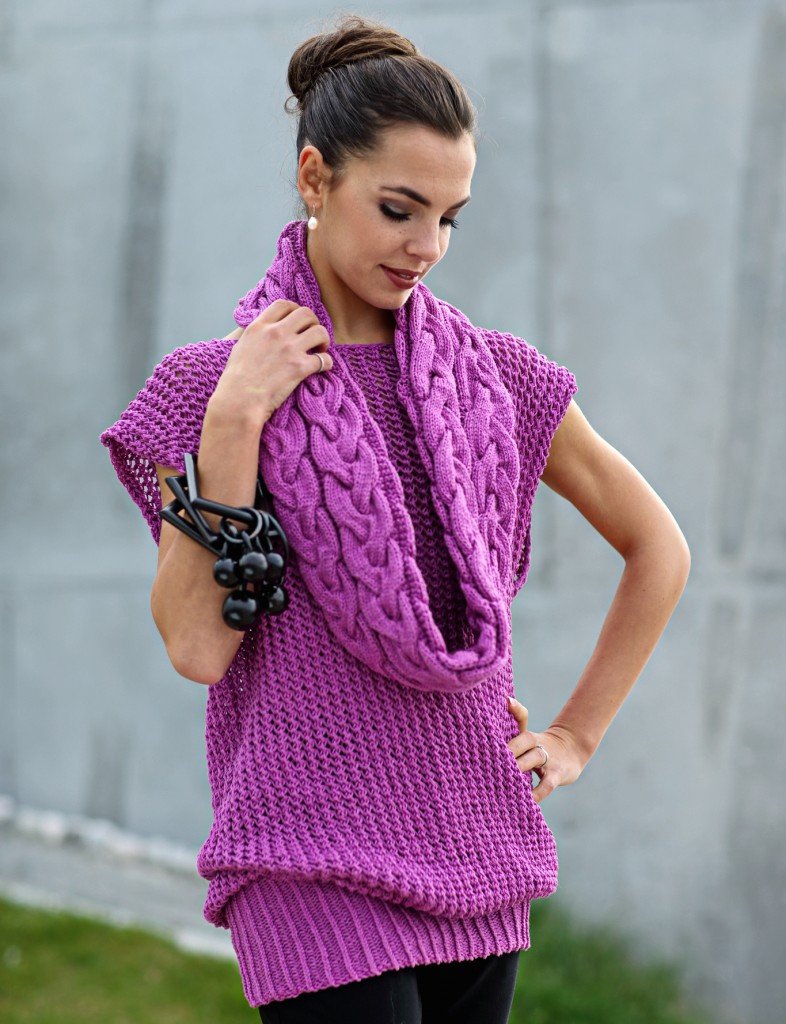 The final photos from last autumn's photo shoot by Kim Müller show stunning dancer Francesca Golfetto wearing the Lace Ridge Top/Hullkant Topp with cowl knitted in the beautiful Perle/Pearl, a 4-ply/fingering mercerized cotton held double in the shade Røsslyng/Heather using 4 mm/US 6. The cotton comes in a large selection of lovely colors delivered on a 200 gram cone with 670 m/732 yds from Hillesvåg Ullvarefabrikk, see www.ull.no. The Norwegian pattern will be published on Monday in a separate magazine from Familien called Håndarbeid/Handicrafts, while the English pattern will be test knitted in my Ravelry group, set to start in April, before publishing in my Ravelry Store.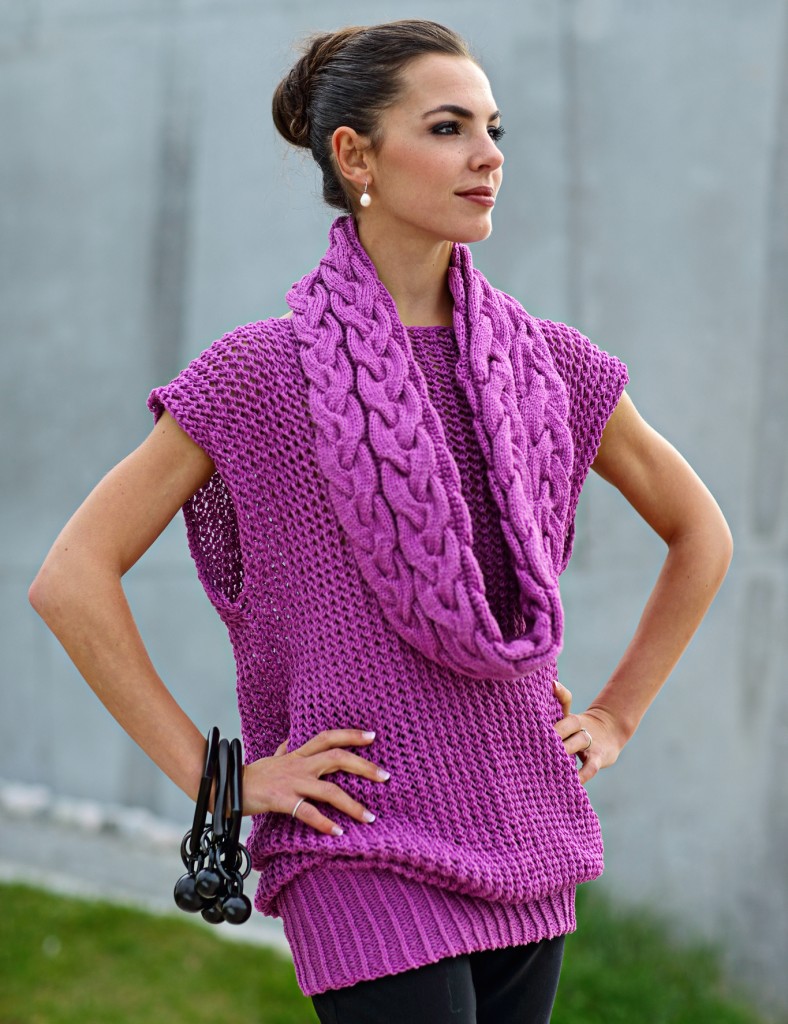 A casual, stretchy long sleeveless top in an open lace ridge pattern, with a boat neck and a high twisted rib over the hips. The top is easy to knit in the round. It is worked in a divine mercerized cotton from Hifa, called Perle/Pearl which is held double to emphasize the structure of the lace pattern. The cable cowl accentuates the design and gives the top a more dressy look.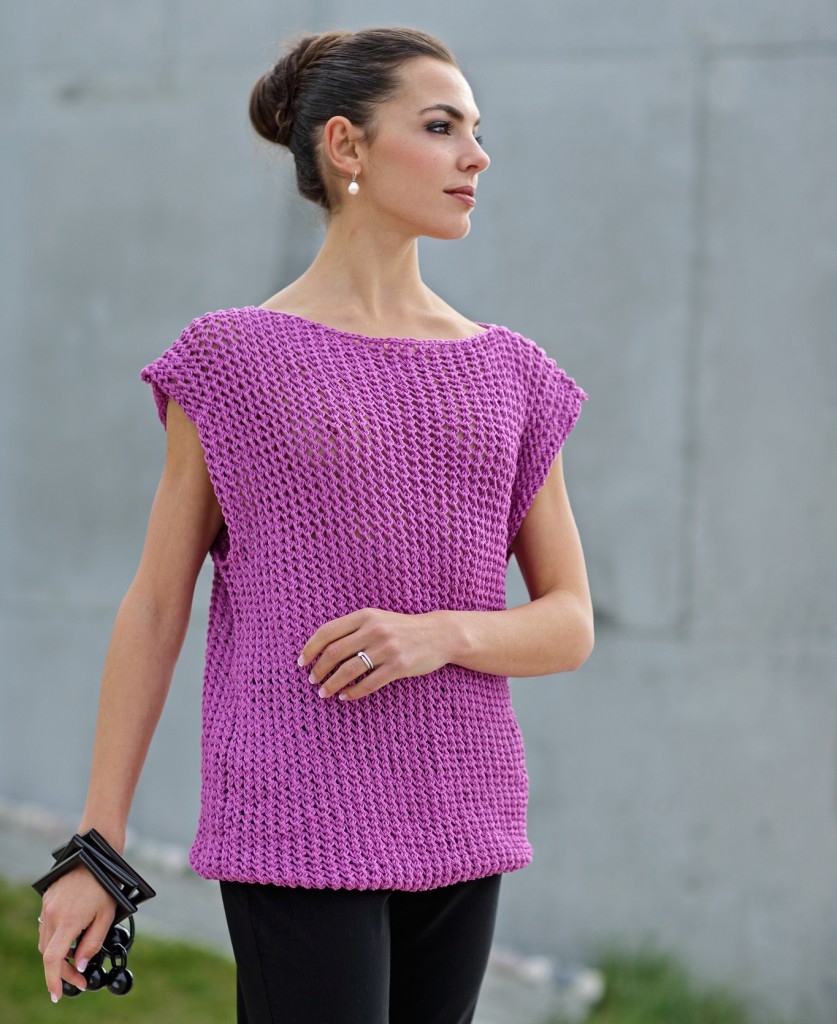 The top comes in size S to XXL with generous ease, and a tight twisted rib while the cowl is one size. Above you can see the top worn with the rib pulled up. The body is knitted in the round up to the armholes and then flat to shoulders. The Lace Ridge Pattern creates a ladder at the join. There is no neckband nor armhole bands which help to make this a quick knit with minimal finishing required.
The cowl can be worn once or twice around the neck. The braid is too wide and difficult to work without a cable needle, as I would otherwise recommend. The cowl, worked in the round on a short circular needle, has a temporary cast on so that the ends can be easily grafted or sewed together.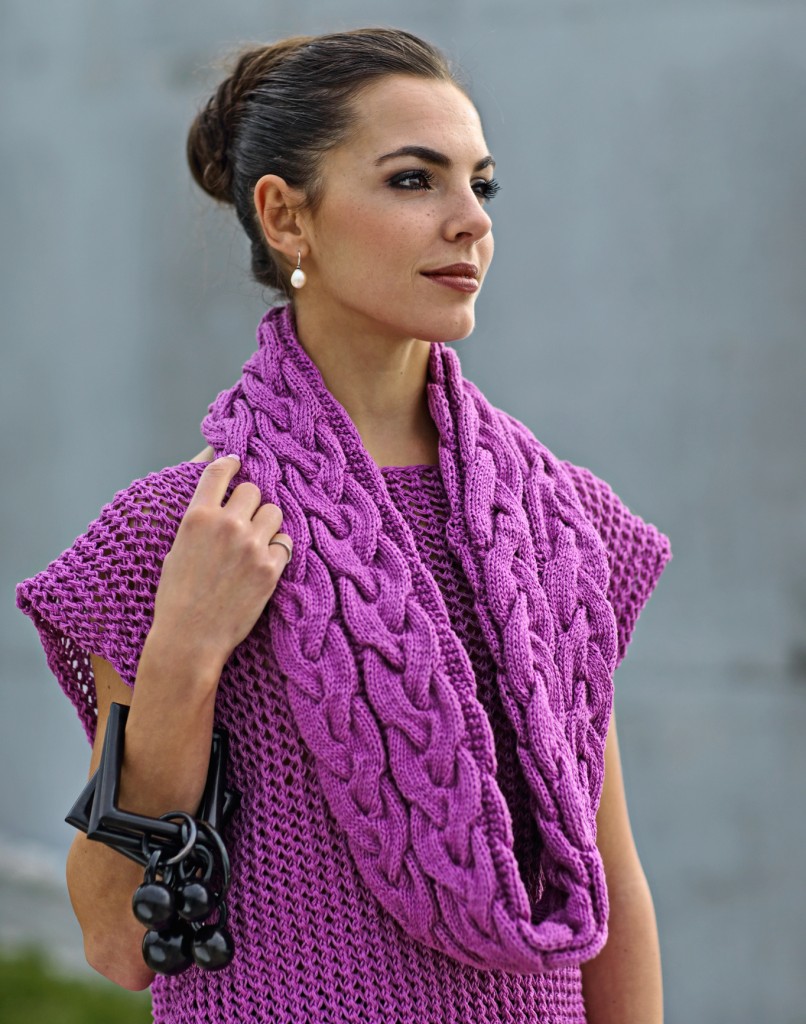 I already long for my next photo shoot, but know I need to knit a substantial amount of garments before I am ready. But as you might have guessed, I am working on it…