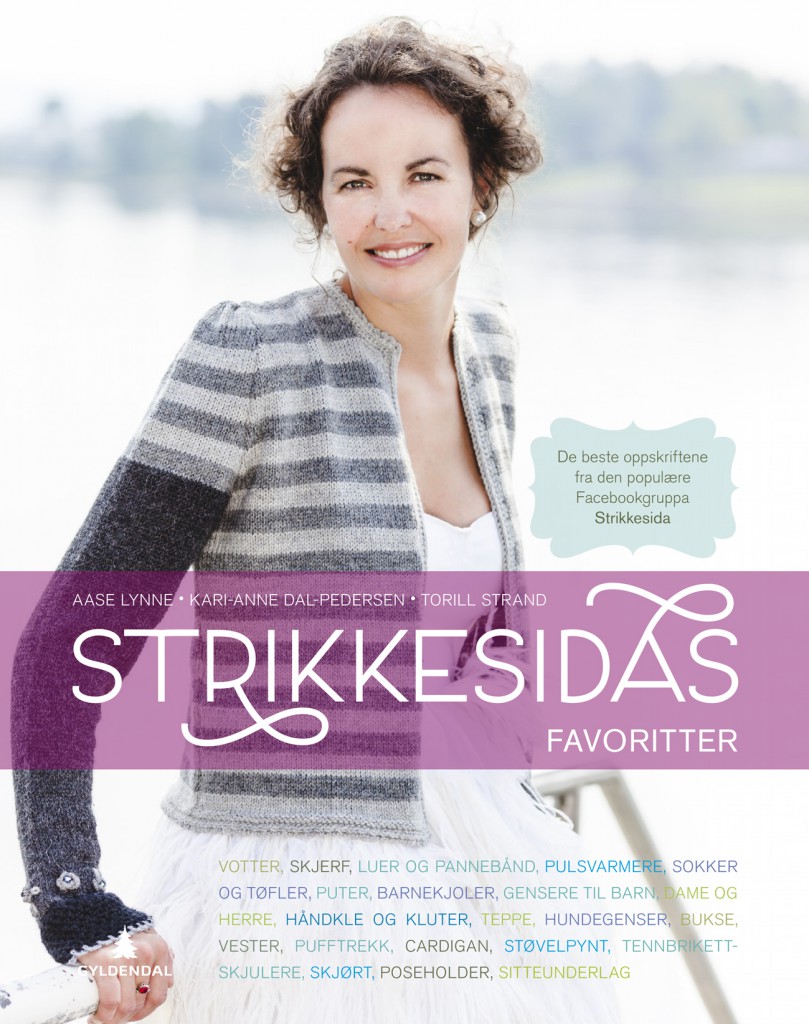 Hot off the press, is this book with 60 patterns made by members of the Facebook group Strikkesida/Knittingpage and selected by a jury, consisting of its founder and moderators: Aase Lynne, Kari-Anne Dal-Pedersen and Torill Strand, in addition to designer Sidsel J. Høivik and crafts editor at Gyldendal; Ann Kristin Nås Gjerde. The whole group, currently with 66 142 members, have been waiting for this book to be available in print, months after the submission details where posted in February this year. Initially, I had not planned to submit but Ann Kristin convinced me to do so since parts of the funds will go to Røde Kors/Red Cross, Kirkens Bymisjon/The Church City Mission and Frelsesarmeen/Salvation Army, plus that I will keep the publication rights to the pattern. Just before the initial deadline of 1st of March, I was in the middle of designing one series of designs for Made By Me so I opted for a set of wrist warmers and a cowl. The Cardigan on the cover is designed by Kristin Wiola Ødegård. See my review of her first book here: Strikk Med Raske Pinner.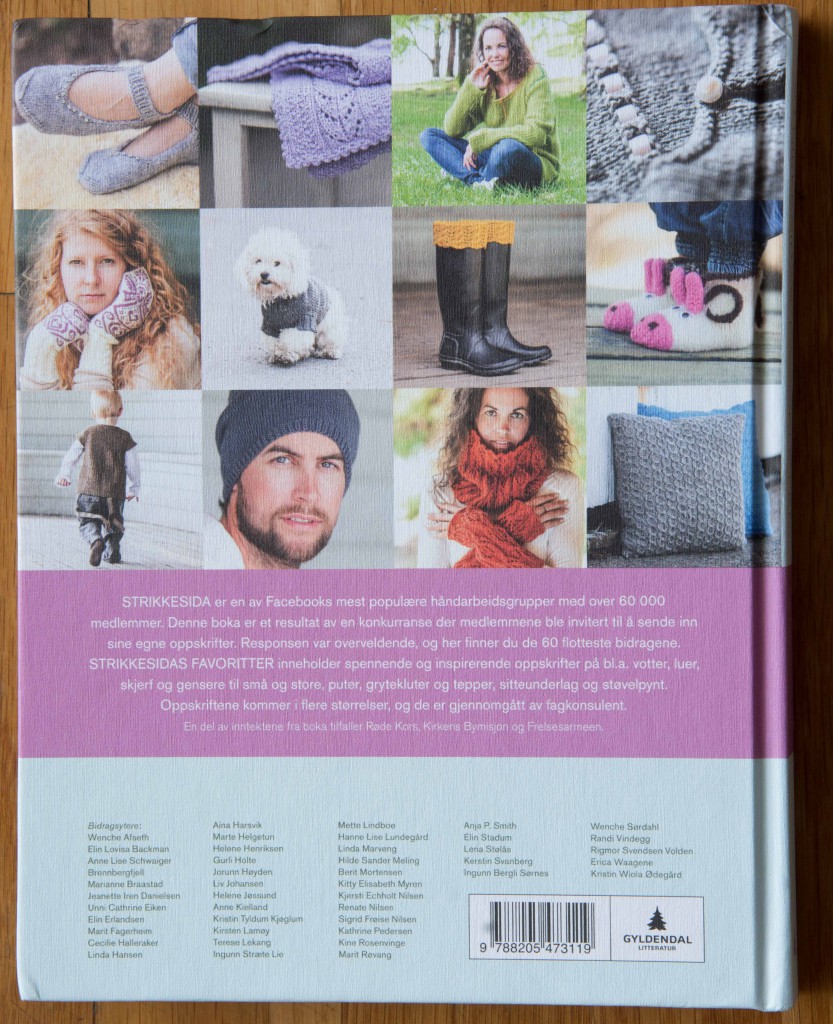 The color I chose was Terracotta Red in the lovely yarn Embla-Hifa 3 – a pure wool. The set is knitted on a 4 mm/US 6 in the round, I chose a stitch pattern which resembles a lyre with both lace and cables. My design is one of the ones featured on the back cover, see above. The book contains a large variety of patterns for mittens; scarves; hats and headband; wrist warmers; socks and slippers; cushions; children's dresses; sweaters for children, women and men; kitchen towels and cloths; blanket; dog sweater; trousers; vests, pouff cover; cardigan; boots cosy; briquettes cosy; skirt; plastic bag holder cosy; down mat cosy. See more inside the book here: Gyldendal.
All of us who were chosen to take part were asked to write a brief introduction, and include a portrait photo. The technical editor wanted to change from my use of a red box for the repeat to brackets outside which are more common in Norway, and I received a pdf of my pages for approval. None of the models used in the book are professional but all the pictures are taken by photographer Ann Sissel Holthe, aka Fat Monkey.
If you read Norwegian, you can take part in the draw of a yarn kit for the cardigan on the cover ,and the Flagglue by subscribing to the publisher's craft blog: Puff and post & share a comment on Facebook about it, see Puff.