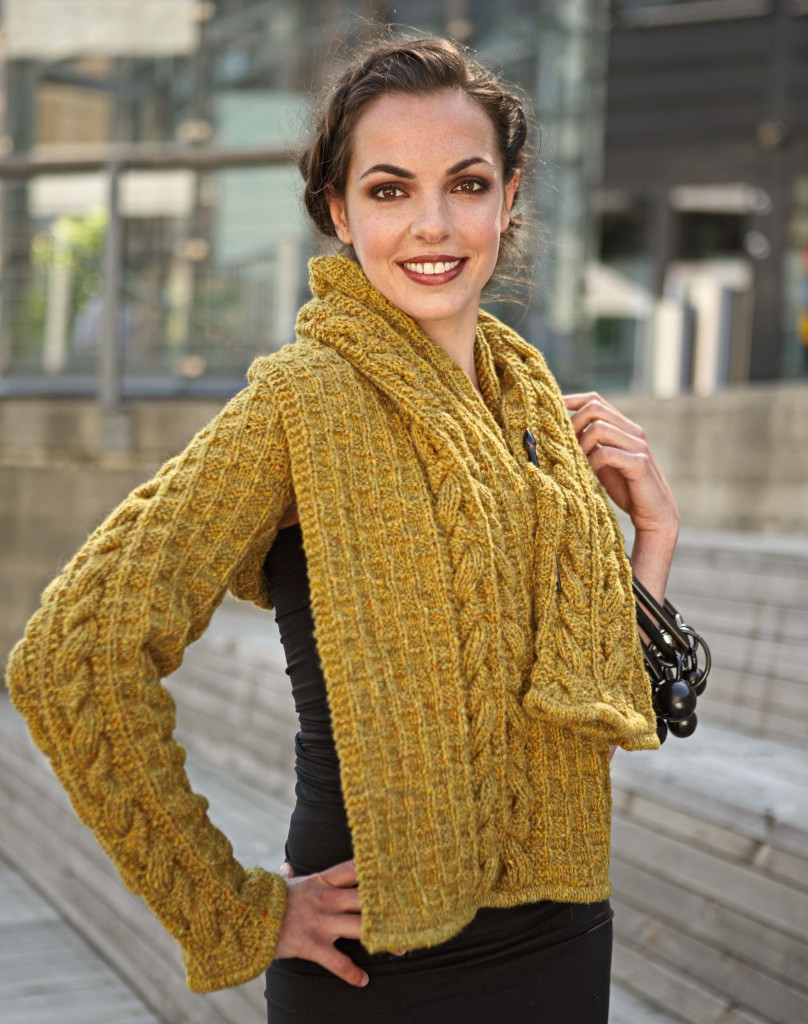 Last but certainly not least in this series of patterns to be printed in the separate issue Strikkebok by Familien in the end of August is the Shawl Sleeves. I knew the color of melange corn yellow in Ask by Hifa, combined with Leyburn – a yellow ochre – in Rowan Fine Tweed would suit dancer Francesca Golfetto brilliantly, since I had seen her perform in an evening gown of the same color, and attract knitters. If you wonder how they work here is my introduction: A sleeve that ends in a shawl, worked in reversible cables with two very different sides and lined by checks, made to drape and pin together as you wish. The cables are worked half in rib, half in reverse stockinette stitch, and provides a soft contrast to the curvy checks. Knit in the round to the armhole, then flat on the shawl to the hem at the end. This is a conceptual accessory with a modern shape. Wear one around your neck and the other one on your arm, or both as sleeves and drape as you please. You can also easily adjust the length of the shawl. Stunningly photographed by Kim Müller and gorgeously styled by Line Sekkingstad. The English pattern will be published in my Ravelry Store.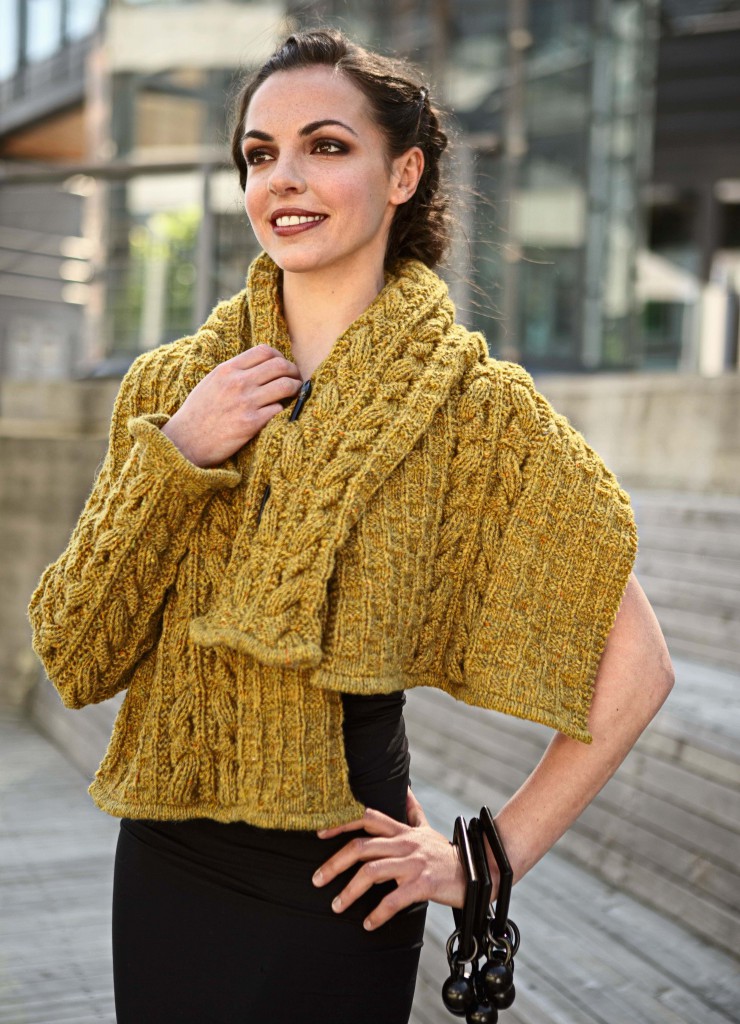 I have made the Shawl Sleeves pattern in sizes: S/M (L/XL, 2XL), with differences in sleeve width, length and shawl length. Check the length by draping and pinning towels – yes, a common approach for me – before you buy your yarn so that you are able to adjust the length of sleeve and shawl.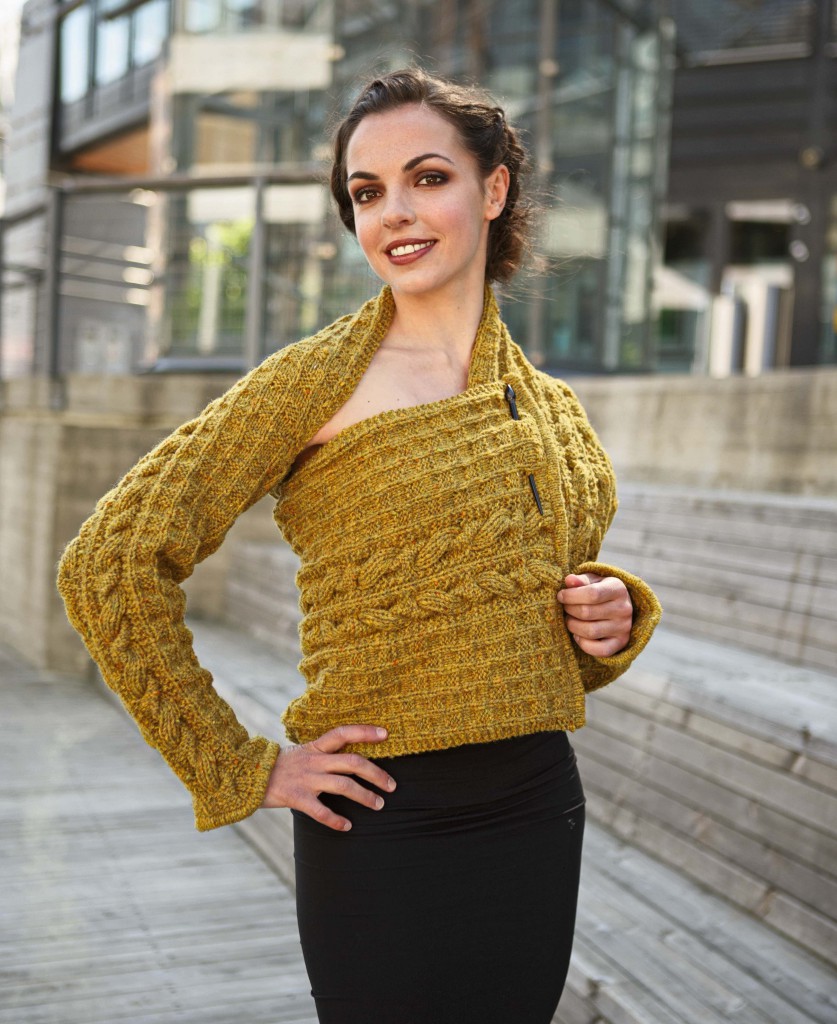 Using 4 mm/US 6, the sleeves are worked in the round from the bottom with a hem to the armhole bind-off. Then you cast on for a shawl edge and increase a few stitches to reach full shawl width. The only sewing required is attaching the beginning of the shawl edge to the armhole.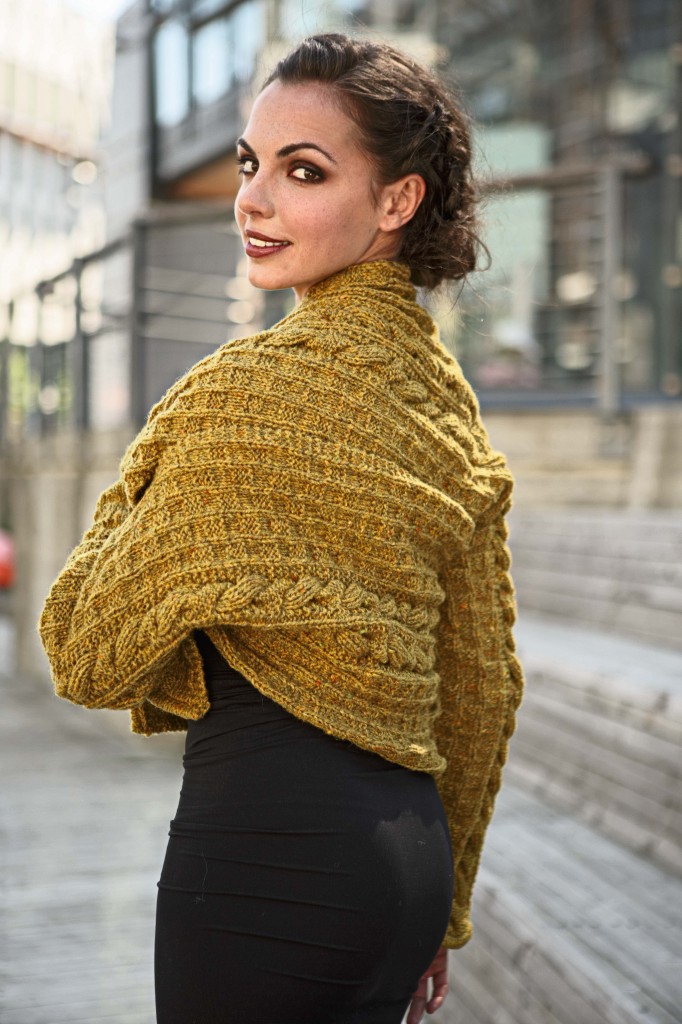 I am very grateful to Airin Hansen who knitted these shawl sleeves for me. I believe they would look magnificent in a much finer yarn with a much longer shawl part too, but I feel in love with the color and yarn combination I had discovered.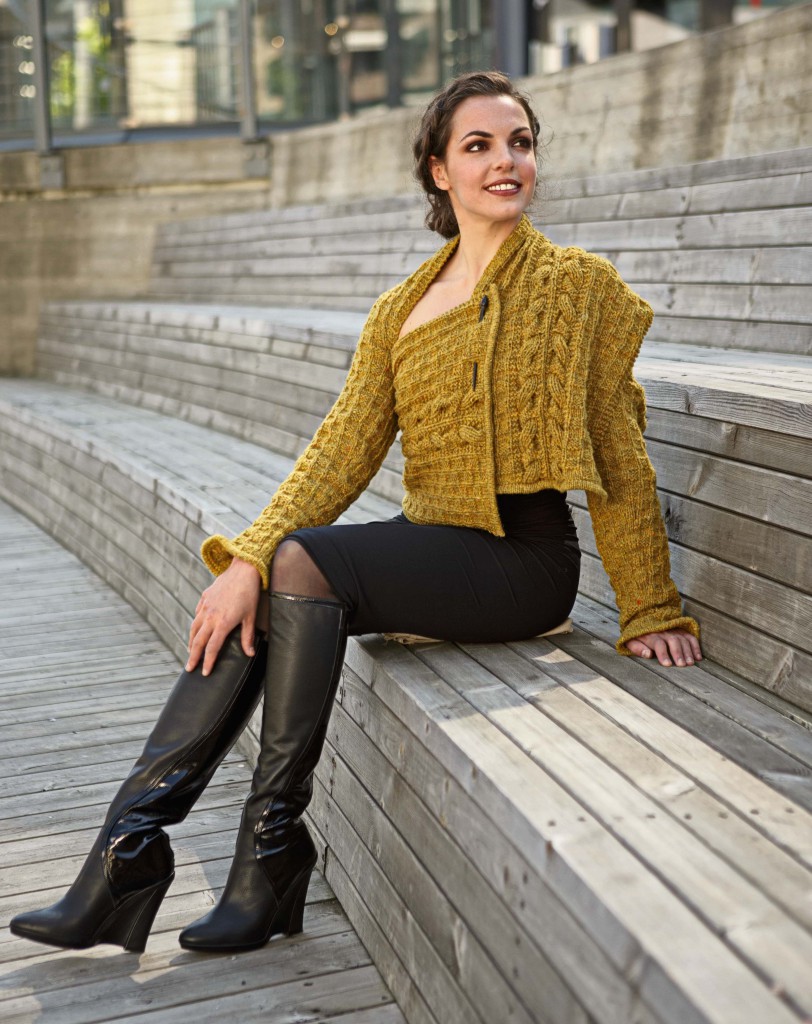 And of course: a photo with the Benedetta boots by Monica Stålvang, who made this outfit so marvelous in my opinion.