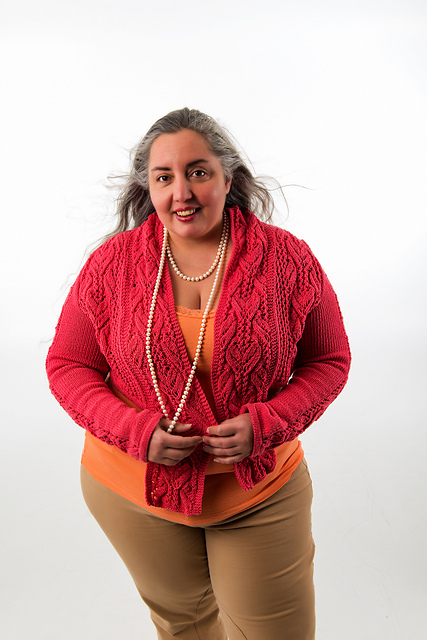 I am so thrilled to show you these amazing photos of Heidi Torres wearing her Hennika. Heidi has taken part in many of my test knits and Hennika was no exception. She has not always been happy with the photos taken by her husband or one of her three children hence she decided to book a professional photographer, an idea she got from Sabine Brenner. Heidi chose the photographer P-O Gustavsson. The results are stunning and I love the fun that has been captured in some of these photos. Just take a look below!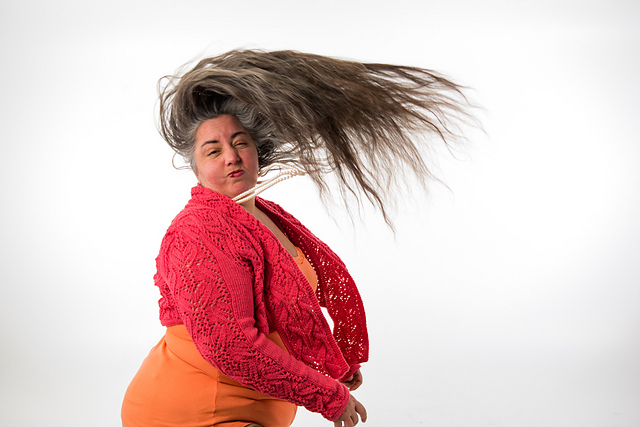 Heidi knitted her jacket in Schachenmayr SMC Extra Merino in size XL without any modifications. Most of it she knitted on her holiday at the Maldives. We were fortunate to see some of her photos and you will find them on her project page on Ravelry where she is: Heidi197. Heidi lives in the US but spend a lot of time in Sweden. I love how Heidi has styled her jacket with orange and beige! All the colors suit her so well. Below you see a detail of the stitch pattern on the back. Thank you so much, Heidi!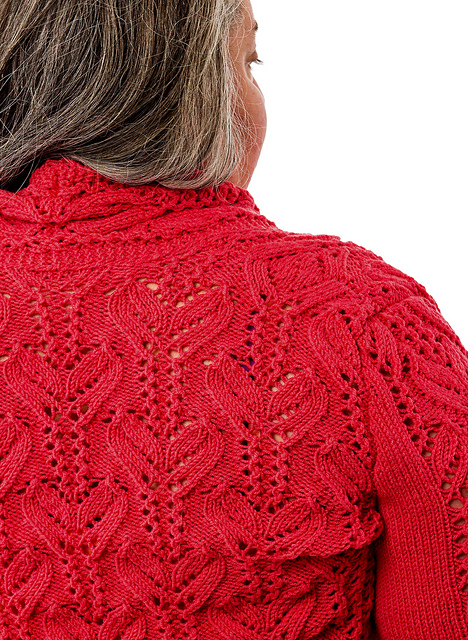 Heidi has finished more test knits since knitting this and I, for one, cannot wait to see more professional photographs of her! The Norwegian pattern was first published in Familien Trend in February last year, now you can find it together with the English version on both Ravelry and on Loveknitting.